When I moved to this flat in November 2013, I quickly began to compile a growing list of items that may need attention. Many of these have since been rectified, I am pleased to say. Some of which has been attended to by my own two hands. One area I was unprepared to tackle personally was the repair or replacement of the rotting windows.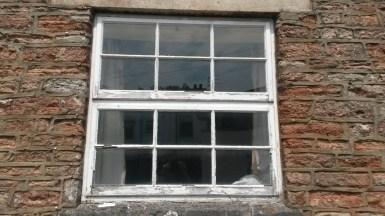 Single-glazed and long overdue a fresh coat of paint, to say the very least… Well, it was just over a year ago that my landlord (without any prompting from me, whatsoever) signalled an intention to replace all three windows, as they were beyond the best. This week, I'm pleased to be able to write that the have finally been removed.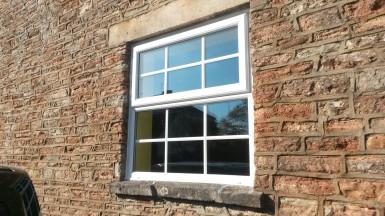 I'm very grateful to the people who carried out the work and especially to my landlord – they frequently get a bad press and yet, I can imagine a proportion of tenants do not look after a property before vacating.
As grateful as I am to other people, I can also share some of that gratitude with myself. For much of the past year, I've been retrieving quotes from various suppliers around the region. I didn't have to do it but, it made sense, as I do live here (my landlord lives outside the county). Plus, I knew that it could help with the progress.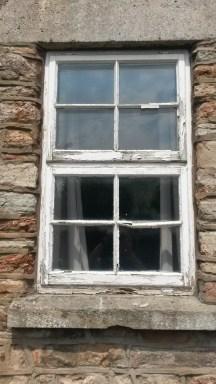 All I really had to invest in to this was a small portion of my spare time, a handful of A4 sheets of paper, a teaspoon or two or printer ink and the cost of the occasional postage stamp.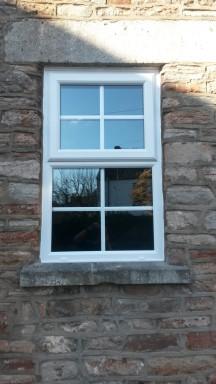 My landlord ending up choosing the follow-up quote from an established company in Congresbrury. Ironically, this was my very first port of call and, with quotes averaging between £1,200 to £1,600 across all suppliers, we ended up going a full circle back to where we started. I'm not going to speculate as to how much was paid (I do not know the exact figure). Needless to say; it was towards the lower end of the average. But the quality of the finished job was superb and, all parts are covered by a ten-year guarantee.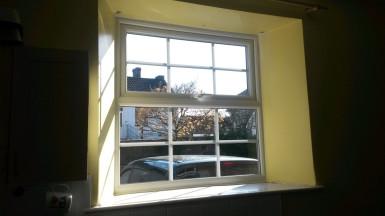 There's a little bit of painting still to be done on the interior, where the previous frames were removed and damaged plaster has been polyfilled but that's something I can cover within a short space of time.
I'm currently experiencing the joys of double-glazing within my own home for the first time. People from another building park on the other side of my walls and already, I'm astounded by the sound-deadening improvement these frames are providing. As a long-term sufferer of insomnia, this could be very welcome.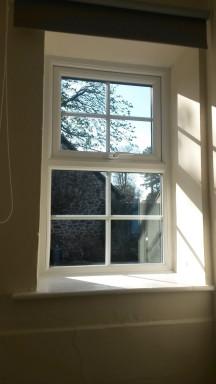 One small regret I do have is that I completely forgot to raise the issue of privacy glazing in the bathroom – in each of the occasions and met and/or talked with a supplier and, even, my landlord. I live on a ground floor flat, you see, with neighbours also behind the bathroom. This could easily be rectified, either by using my spare sheet of self-adhesive film or, by purchasing a window frosting spray. In the mean time, I'll have to keep my blinds down while I'm in the shower!
It's interesting, the little bits of information you pick up from different suppliers… How one will tell you that you must have a certain grading of glass to comply with regulations, or that both halves of the windows must open, even when they didn't previously… One supplier's advice may contradict the next. Sometimes, it's hard to know whether they're genuine or just attempting to con you (or your landlord) in to spending more money… While others will quote £400 more than the rest without any apparent justification!
Anyway, I'm rambling on. It may be PVC from now on but it's solid, clean and low-maintenance.
Thanks for reading.