The already dynamic and robust Tx STUDIO™ software is now available in a new version, giving dentists even more treatment planning possibilities.
Tx STUDIO is the only software package designed for a CBCT system that includes clinical tools for implants, surgical, orthodontics, TMJ, and airway analysis. The latest version now features a variety of new tools such as the Automatic Nerve Canal Tracing tool and the Explorer tool, which can focus on a particular area of interest while providing an animated 360-degree view around a central point. Dentists can now match scan data with digital images with the new face-MATCH photo-wrapping feature.
Identify the relationship between impacted tooth roots and nerve to increase accuracy of extractions as seen in this picture: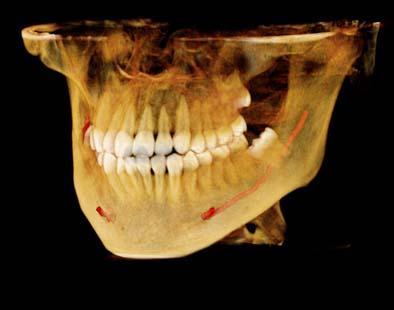 Along with the award-winning Tx STUDIO software, i-CAT has built a reputation for groundbreaking, effective, and predictable results. Get more information about the new features and tools of the Tx STUDIO software online from Sidekick Magazine.