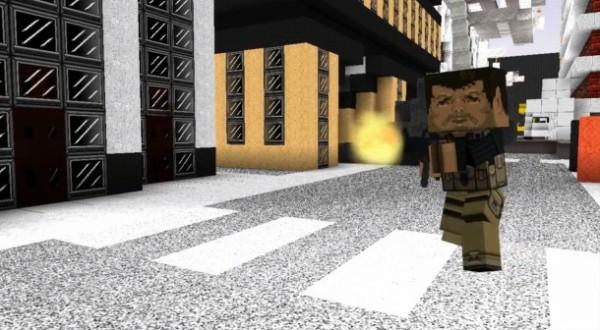 This game is basically built based on the successful indie game, Minecraft. But, in this game you get to have some fun with guns instead of swords and axes.
Latest gameplay trailer released for the game shows some of the features including building "in the heat of battle to gain the upper hand".
I haven't played the game myself. But, here's what PC Gamer thinks about the game -: "Unlike Ace of Spades, but like Minecraft, Guncraft's worlds are made of a variety of blocks that have more attributes than just the texture wrapped around them. Different block types, from wood to steel, have different durability and, in the game's build mode, different player resource costs as well."
Guncraft beta is now open for pre-order for $15.
[Via: PC Gamer /  Exato Game Studios - YouTube ]
(All the images, trademarks, logo's shown on this post are the property of their respective owners)
Roshan Jerad Perera