I got new Vectras....it was an emergency!!
I was walking around London with heels on. Yes heels. I don't know what thinking, completely crazy, I assure you I understand this now, but at the time I thought it was a good idea!
My feet were still swollen for 2 days after the event, but these Vectras did, quite possibly, save my life.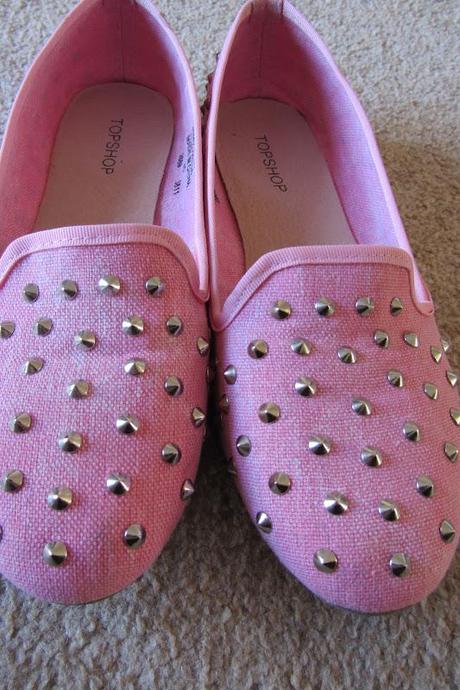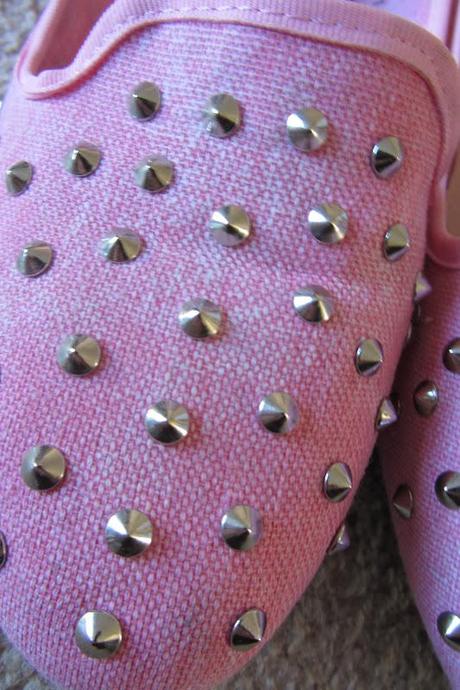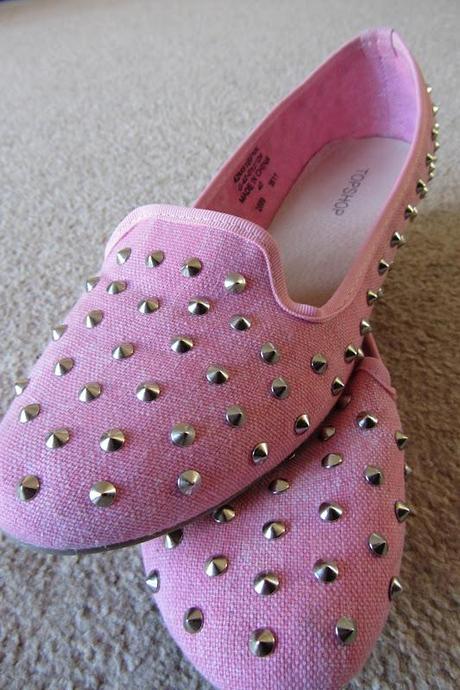 Pink Vertra4 studded slippers
Aren't they just so pretty?  I did tell myself that after my last pair split I wouldn't buy any more, but then they bought the Vectra4's out and I found it impossible to resist!
This newest version of these Topshop slippers are made from canvas and are still embellished with the trademark gold studs. As you can see I went for the pink pair, but there are a few different colours to choose from; I think they have another canvas pair in Washed Green and a white leather pair too!
All I can say is, I can't wait until they bring out the Vectra5's!!!
K x