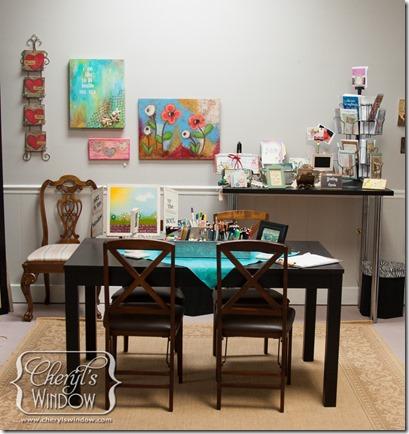 At the end of last summer, I was able to share about the new studio & gallery space I was sharing with friends when we were Setting up Studio #309.  It has been a great way to meet other local artists and be a part of the community here.  While I was at CHA last week, I was notified that a larger studio space had become available.  We jumped on the opportunity.  Susan Garman and I are now partners in our new space.  We are now in Loft Studio #310 at 111 Orange Avenue, Ft Pierce, Florida.  Our studio space is part of Orange Ave Studios.   We have also started a Facebook page where we will share updates and events for our Loft Studio #310.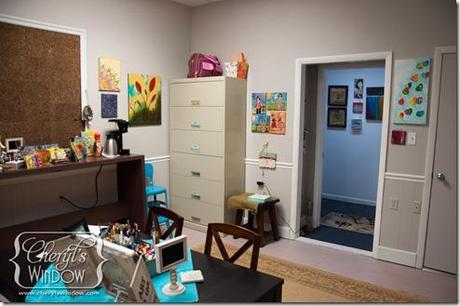 This newer space has two separate spaces that allow us to have a combined gallery and classroom space with a connected working studio space.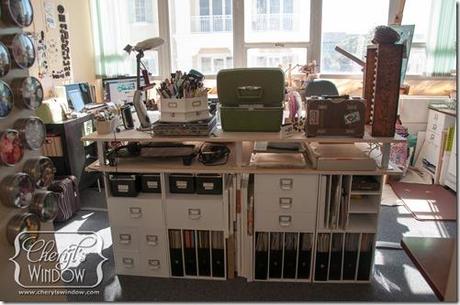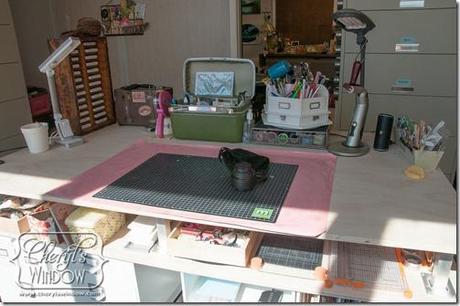 This is my new desk.  I'll share how dear hubby created my desktop for me later.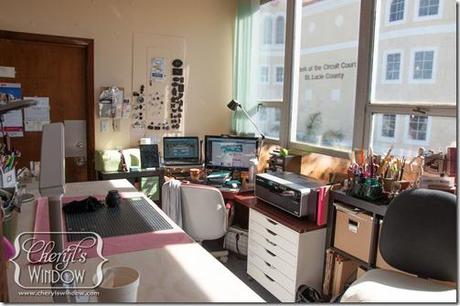 I have awesome light and a great downtown view.  We are one building away from the intracoastal and downtown marina.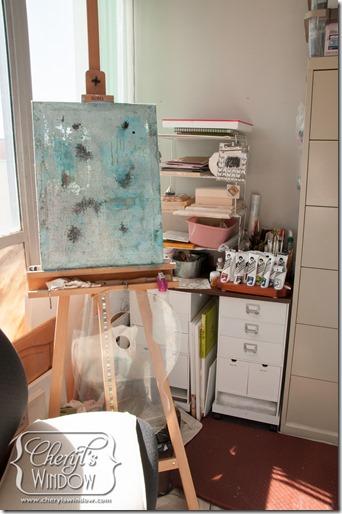 The larger working studio space has allowed me to move my home-based working studio to our new downtown location.  Now I can work there full time and dedicate myself 100% to my design work while there and 100% to my family when home.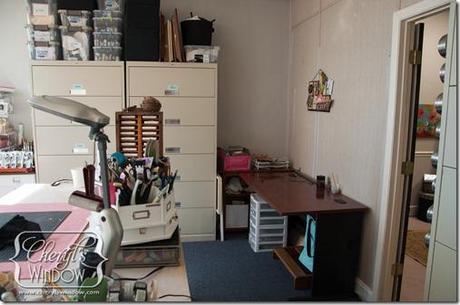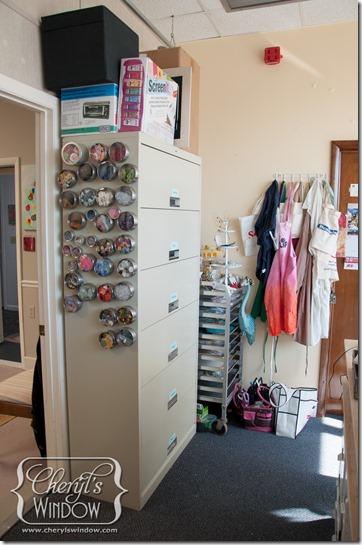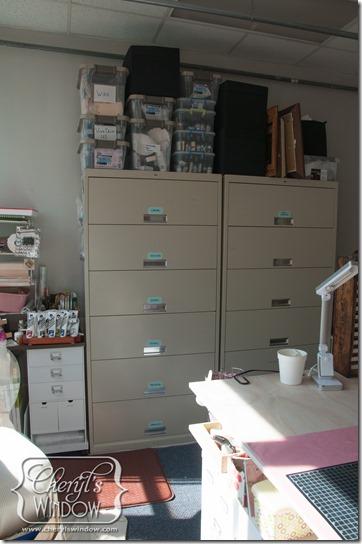 We were lucky that some storage cabinets were there already and we could keep them.  May not be the most beautiful studio space, but is dang sure useful and organized now!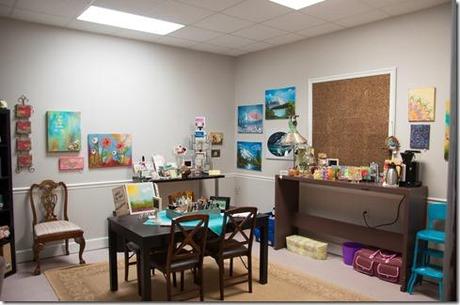 I'm even more excited to have a place for teaching and doing art with friends. The table extends out and we can set up a few fold-up tables for even more classroom seating.  I'll be creating a workshop/class calendar soon and will share this here on my website on my Teaching Calendar.  This is always a great place to check and see where/when I'm teaching.  I'm even hoping we can arrange to have some guest teachers here too.
If you are in my area, please come visit.  I'd love to create with you.