TAKEAWAY: As the countdown to 11-11-11 gets closer, we devote this week's blog to the rethinking of the new New Straits Times of Malaysia. Today: the digital platforms undergo change, too Tomorrow: It is launch day!

Changing the digital platforms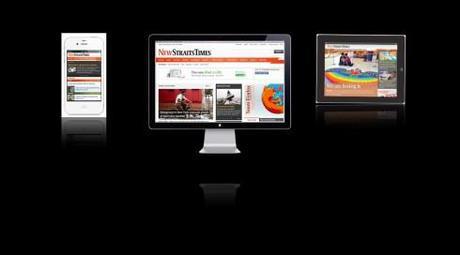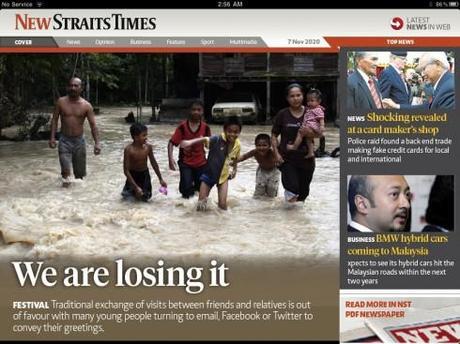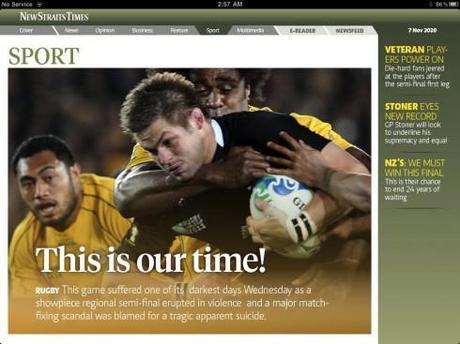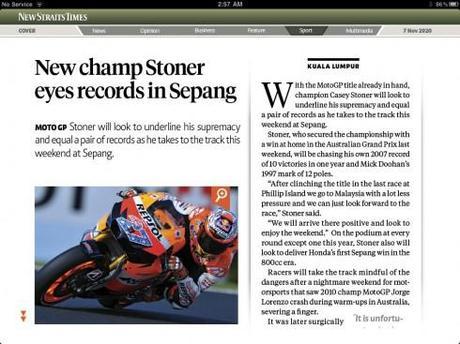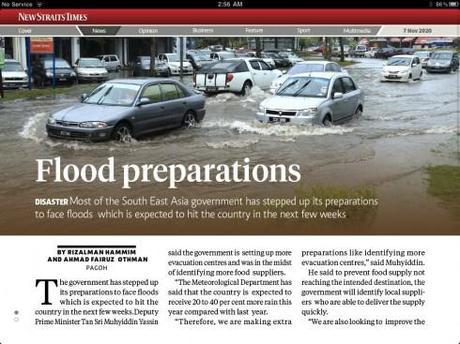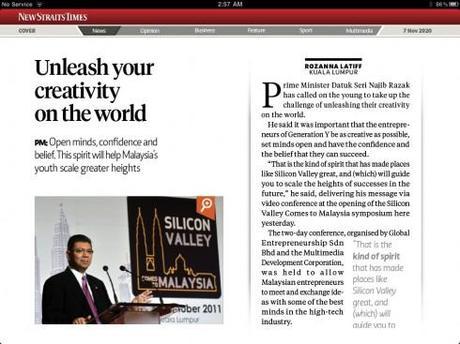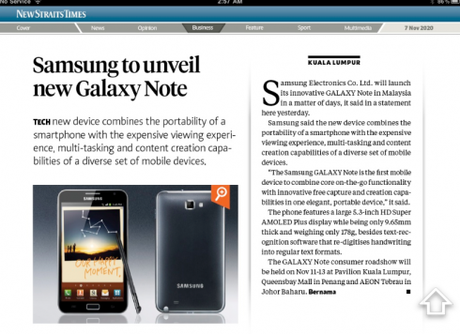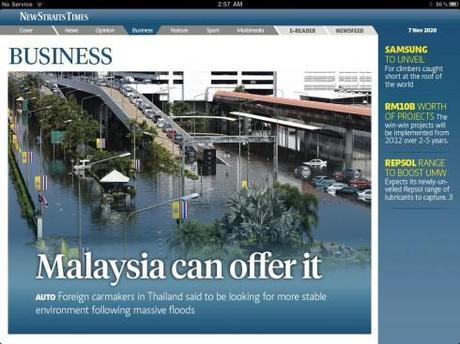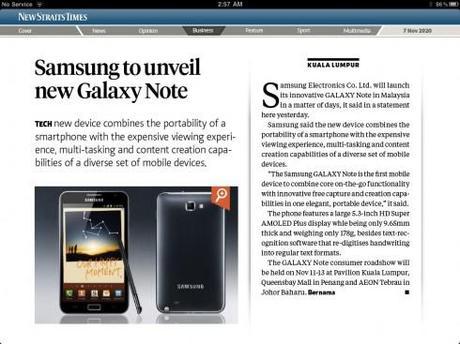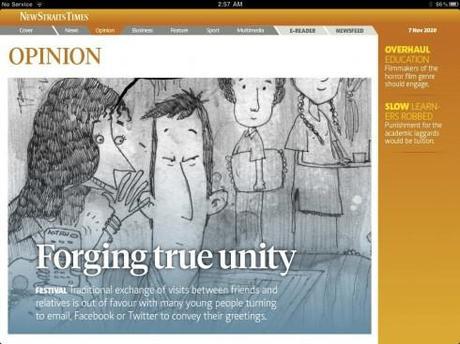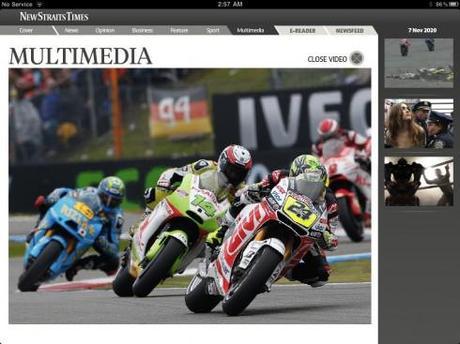 It is one day to go before the New Straits Times unveils its 11-11-11 project—a total rethinking across all platforms.
A vital part of this modern media house in Malaysia is the digital part of its operations, which is growing fast and delivering information through mobile, online and tablet.
All these platforms will reflect the changes that are part of the our project.
It is not just a change of logo that users will see as they use the NST's digital platforms. In addition, there has been a redesign of mobile, online and, especially, the tablet edition.
The NST first published a tablet edition in early 2011, a 2.0 version. On Friday, the new version of the app will appear: more dynamic, offering more pop up moments, streamlined to make each section easier to find, articles easier to read.
Our Garcia Media team, with art director Constantin Eberle, worked closely with Tablet Manager Syed Hasyim Syafiq and NST design director, Fred Mah,  to make it all happen.
Other members of the New Straits Times digital team are:
Lokman Mansor, Editor New Media (iPad Chief-Editor)
Shaw Yoong Lee , Editorial New Media Coordinator (iPad & Online productmanager)
Mohd Nazrul Kamaruddin, Product & Technology Manger (Mobile & Online productmanager)
Our previous New Straits Times posts
New Straits Times relaunch: Creating the Color Palette
http://www.garciamedia.com/blog/articles/new_straits_times_relaunch_creating_the_color_palette
New Straits Times relaunch: The Typography
http://www.garciamedia.com/blog/articles/new_straits_times_relaunch_the_typography
Creating some basic pop up moments in your tablet
http://garciamedia.com/blog/articles/creating_some_basic_pop_up_moments_in_your_tablet/
Emphasizing the New in the New Straits Times: Part 3
http://garciamedia.com/blog/articles/emphasizing_new_in_the_new_straits_times_part_3_—a_new_tablet_edition/
Emphasizing the New in the New Straits Times: Part 2
 
http://www.garciamedia.com/blog/articles/em
Emphasizing the New in the New Straits Times: Part 1
 
http://www.garciamedia.com/blog/articles/monocle
Of special interest today
- Diversify your ad base to survive in the news publishing business
http://www.ojr.org/ojr/people/robert/201111/2030/
 
- Augmented Reality Helps Newspapers See In 3-D
http://www.editorandpublisher.com/TopStories/Article/Augmented-Reality-Helps-Newspapers-See-In-3-D
 
- Twice as many get their news via Facebook compared to Twitter
http://wallblog.co.uk/2011/11/08/twice-as-many-get-their-news-via-facebook-compared-to-twitter/
 
- Twitter and journalism: It shouldn't be that complicated
http://gigaom.com/2011/11/08/twitter-and-journalism-it-shouldnt-be-that-complicated/
 
- The problem with retweets & how journalists can solve it
http://www.poynter.org/latest-news/media-lab/social-media/152448/the-problem-with-retweets-how-journalists-can-solve-it/
TheMarioBlog post # 888