Yesterday I took Arianna to get her first hair cut. Well, actually just a trim. She needed it, her hair was growing so uneven and her ends were split like a cross road. She will be starting her new school over where we live tomorrow. So I want her first day to go without a hitch. I took her to my new hair dresser Brittany over at Ulta. Love this store and Brittany is so awesome. She was so good with Ari too.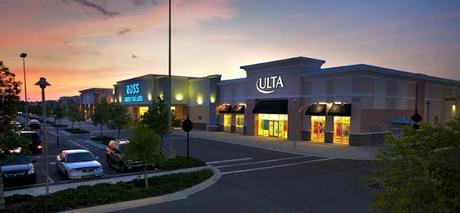 Ari felt like such a big girl. I guess I'm creating a beauty monster. She loved it in the store.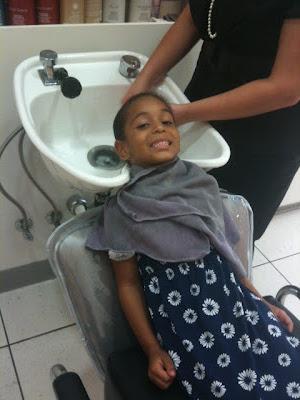 Getting her hair washed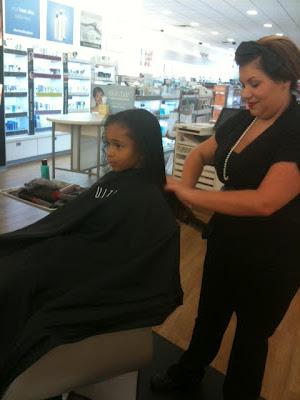 Getting the trim ( That's Brittany)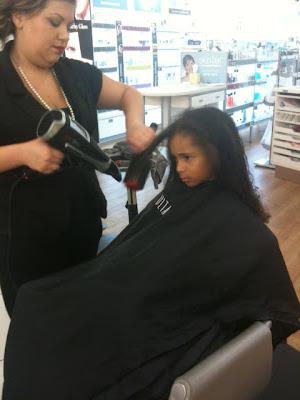 So serious! Ha!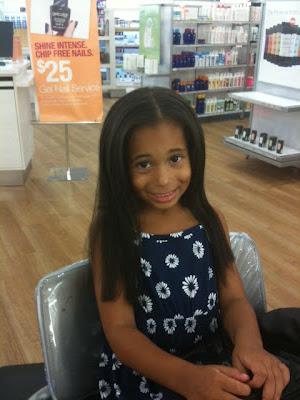 My little princess all ready for Kindergarten
Hope you all have a wonderful rest of the week. Tomorrow.. it's Back to School!!
XOXO