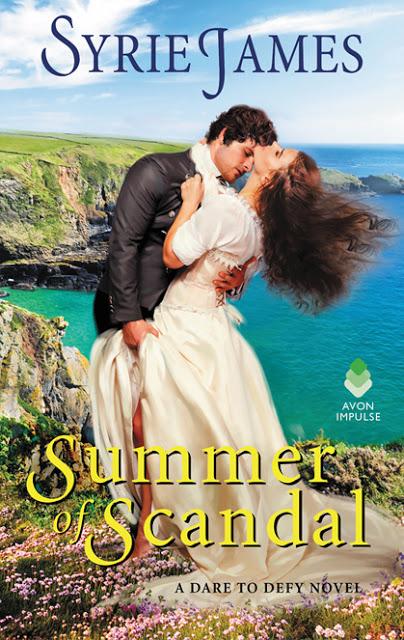 Syrie James is an author and screenwriter who specializes in love stories and romance.  Her novels have received critical acclaim, hit the bestsller list, won awards, and been translated into eighteen languages. 
Her new release, Summer of Scandal,  is out today! It is a passionate Victorian romance, second book in the series Dare to Defy. 

In Summer of Scandal, American heiress Madeleine Atherton is a brilliant college graduate who dreams of becoming a published author. Charles Grayson, the Earl of Saunders, has secrets and ambitions of his own, and this fascinating American does not figure into his plans. As things heat up between them over a Cornish summer that becomes increasingly scandalous, each will be forced to make a difficult choice. Can two dreamers dare to defy convention and find their own happily ever after?

Book Blurb

Madeleine Atherton is no typical American heiress, sent to England to marry an English lord. A brilliant college graduate, determined to become a published author, she wants to marry for love. After receiving a proposal from a future duke, Madeleine flees the London Season for Cornwall to seek her sister's advice, never expecting her decision to be complicated by a dark, handsome earl she's certain she dislikes. 




Charles Grayson, the Earl of Saunders and future Marquess of Trevelyan, is a dreamer with secrets of his own. His "reputation with the ladies" is a front to disguise the time he devotes to his true passion, his work as an inventor. Although under pressure from his mother and gravely ill father to marry his cousin, Lady Sophie Caswell, Charles cannot find the words to propose. 





Thrown together unexpectedly at Trevelyan Manor, Madeleine and Charles struggle to rise above their intense attraction. But as things heat up between them over a summer that becomes increasingly scandalous, Madeleine and Charles will both be forced to make a difficult choice. Can two dreamers dare to defy convention and find their own happily ever after? 


Praise for Summer of Scandal"The beauty, power and drama of the windswept coast draw an English lord with a dubious reputation and an American heiress together in late Victorian Cornwall; but will his past, and her loyalties, keep them apart? These seemingly unsurmountable obstacles make for a page tuning story as guarded attraction turns to a passion that cannot remain unrequited. 5 stars." —Austenprose"I enjoyed this historical romance book from beginning to end … I really liked both Madeleine and Charles. I always enjoy a heroine who is a reader or writer and I love a hero that is more than just a rake or a rogue. I thought they complemented each other well ... I look forward to the next title in this historical romance series. 4 stars." —Night Owl Reviews

The book is now available at Amazon  Amazon.com   Amazon UK

  

Amazon CA

   


Check out Syrie James's work. Lots of awesome reads!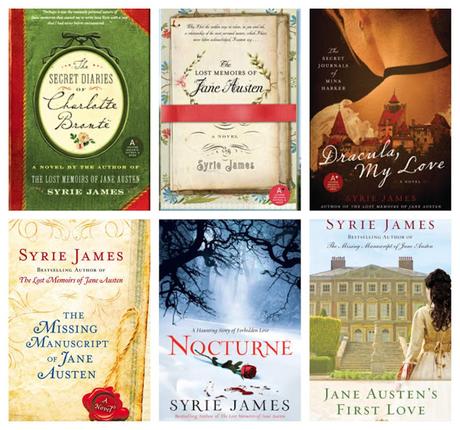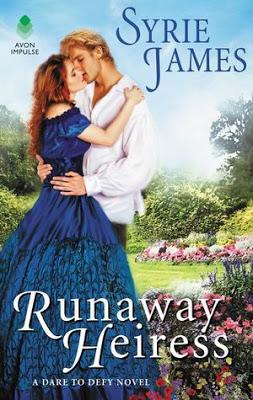 Summer of Scandal
is the second book in Syrie James's  
Dare to Defyseries
 about smart, feisty sisters and high-achieving, swoon-worthy men. 
In book one, 
Runaway Heiress
(June 2018) Madeleine's sister Alexandra 
abandons her life of privilege to avoid a horrific marriage—only to discover that the new identity she's forced to hide may come between her
and the only man she has ever loved.
Brainy and college-educated, American heiress Alexandra Atherton will do anything to avoid marriage to the English peer her mother has chosen for her--even abandon the life of privilege she's always known. But as her escape goes horribly wrong, Alexandra must invent a new identity to gain the help of a handsome stranger.
Thomas Carlyle, the Earl of Longford, sweeps in and out of London disguised as a humble artist, earning just enough to keep his ancestral Cornwall estate afloat. When Alexandra crashes into his life, she awakens feelings and desires that he vows will stay buried. Despite himself, he needs this beautiful newcomer, for his sisters have run off another governess.
Alexandra is surprised to find she thrives in her new position at Longford's home. But as she grows closer to Thomas and his sisters, and her relationship with the emotionally guarded earl unleashes their hidden passions, the truth Alexandra's been forced to hide may end up coming between her and the only man she's ever loved. 
Austenesque Reviews called Runaway Heiress 
"a compelling and exhilarating romantic adventure

that is sure to charm and engage readers and lovers of historical romance, full of simmering chemistry and wonderful homages to Jane Austen and the Brontës. I could not put it down."