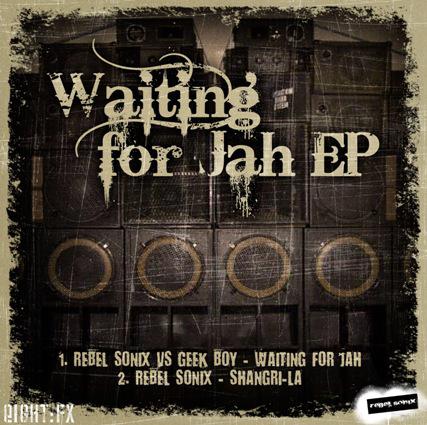 The latest Rebel Sonix single includes the tracks Waiting for Jah and Shangri-La.
Waiting for Jah is a collaboration between Rebel Sonix and Geek Boy and features a sample of Cocoa Tea from a BBC documentary on Jamaican music. This is actually a remake of one of Rebel Sonix Larry Holcombe's first ever tracks. The original was a Drum and Bass track but this new version is an epic Drumstep roller feat. dirty bass stabs and uplifting synths. Phil Rebel Sonix video features a load of classic Jamaican images mashed up in true Rebel Sonix style.
The second track on the ep is Shangri-La featuring rolling bass and eastern tinged vibes. The track also features a cheeky Bruce Lee sample from 'Enter the Dragon'. The track was produced around the time of Glastonbury festival, 2011. Rebel Sonix performed on the Shangri-La stage which seemed like a fitting name for the track.
The release will be out March 5th on Eight FX.
Here are full streaming previews of each track:
Rebel Sonix vs Geek Boy - Waiting for Jah
Rebel Sonix - Shangri-la
Click Here to buy Rebel Sonix music from iTunes.
Rebel Sonix SoundCloud
Rebel Sonix Facebook page
Share