This episode will air Jan 29th and TvOverMind have posted a bunch of BTS pictures of it.
In the episode, we'll get our first glimpse at Snow White's father, King Leopold. We know that Leopold was married to the Queen.  Lana Parrilla, who plays the Queen, has hinted that Snow and her father had a very close relationship, while we've gotten hints that the Queen's relationship with Leopold may not have been the best.  At the very least, the Queen seems jealous of the friendship between her husband and stepdaughter.  And she doesn't look very happy in the family dinner taking place in these photographs.
Personally, I already have a favorite one: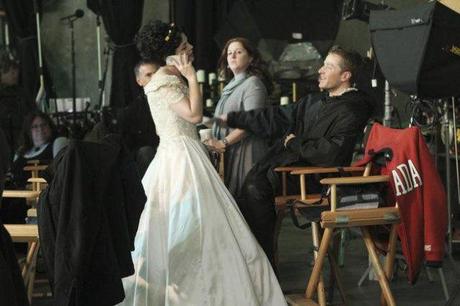 Take a look at other pictures by clicking HERE. I'll post the HQ ones as soon as they become available!