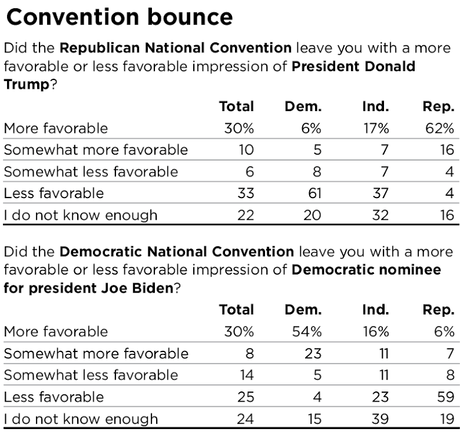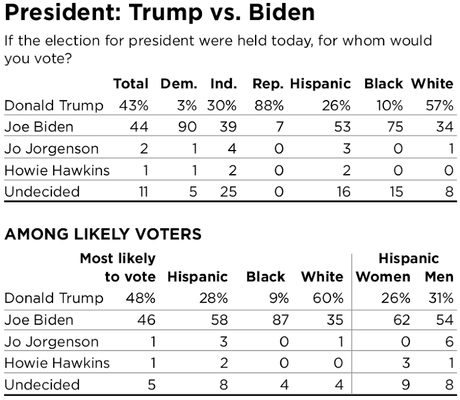 The charts above are from the new Dallas Morning News / University of Texas at Tyler Poll -- done between August 28th and September 2nd of 1,176 registered voters in Texas, with a 2.87 point margin of error.
It shows the state could still be won by either Trump or Biden. Biden leads by 1 point among registered voters, while Trump leads by 2 points among likely voters. Both of those margins are within the poll's margin of error.
Trump will carry the rural counties by a significant margin. Biden will do the same in South Texas and the largest urban areas. It's the suburbs that will likely determine the winner.
NOTE -- Early voting in Texas starts on October 13th.