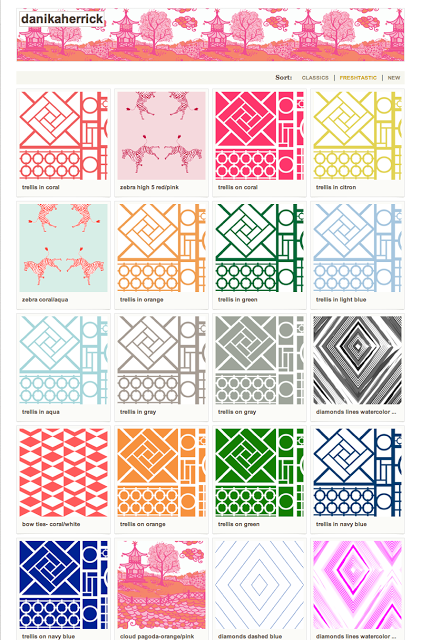 In my spare time I have been whipping up some fabric on Spoonflower.  It's fun, and sort of easy, there is definitely a learning curve involved. But it lets you dabble as a fabric designer without a serious commitment-  like semi permanent hair color.  You design, then they take care of printing, selling and shipping.   They give you a 10% commission if it sells.  Not gonna get rich, but its fun.
I have been working on designs that I can use in the renovation, one of which is this big Palm Beach Trellis.  This yard in coral just arrived the other day (so excited to see it in real life) and I wished I had gotten more.  It has a big repeat of 36" h x 27" wide...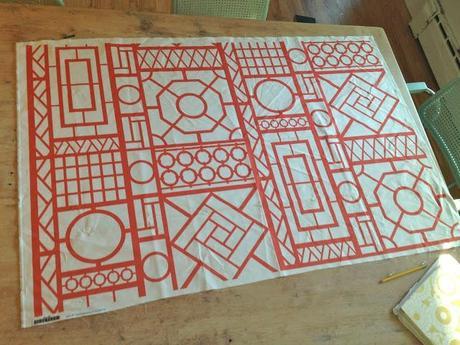 I either want to do panels in my sunroom or dining area...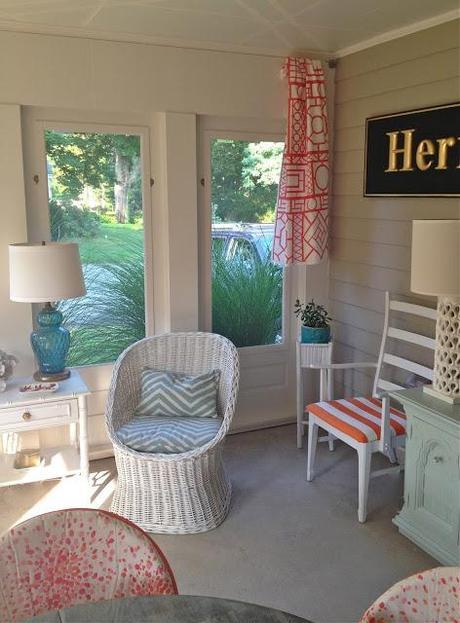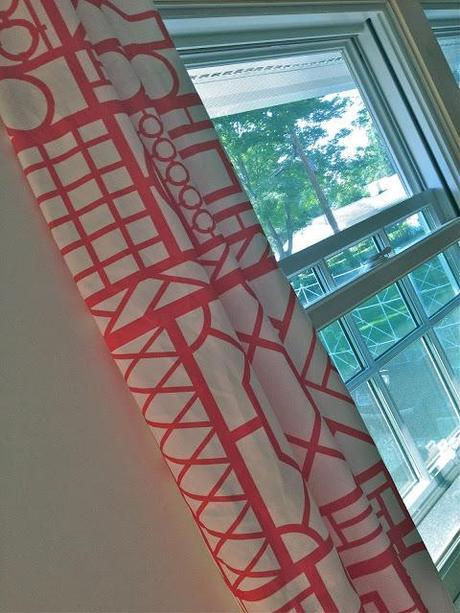 or maybe some chairs...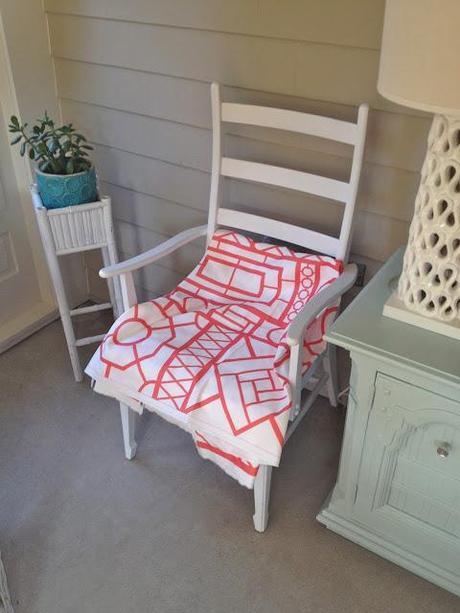 Best part is the price.  $27 for a linen-cotton blend. Less than I would pay at my favorite fabric store for yardage. And it is customized to exactly what I want. Bam!
These are the color ways I have been playing with... if you wanted a different one that can be done.  Just message me on Spoonflower.

 So when you create your designs you will need to order a sampler. This is what it looks like. A bunch of 8"x8" square strike offs....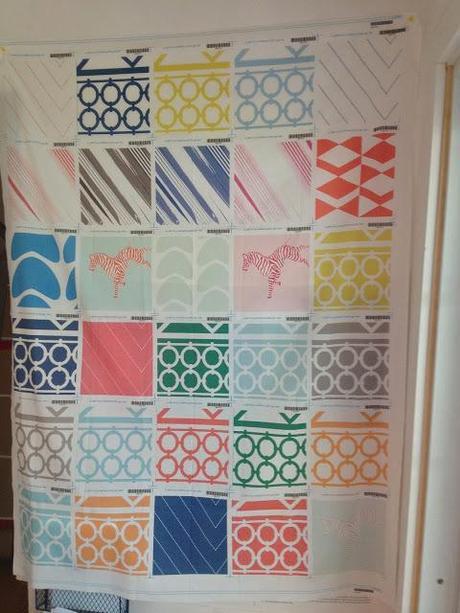 FYI, the color resolution on Spoonflower's website tends to get funky, so I highly recommend buying a sample before ordering big quantities of anything.   They sell a color chart with the actual color codes on it.  This will ensure that when designing, what you see is what you will get printed.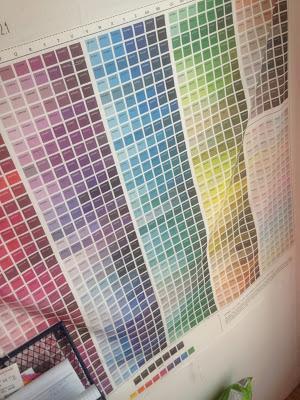 Also made some new color ways for the high fiving zebras...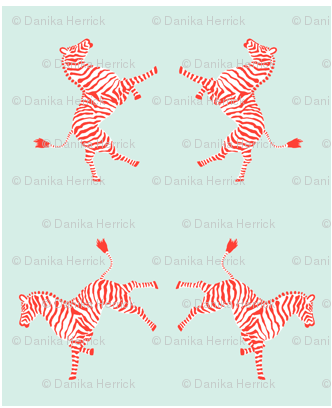 they make me happy
 I also got a sample of their wallpaper.  It is 24" wide and comes pre pasted. Tempted to use this, once again just can't decide where.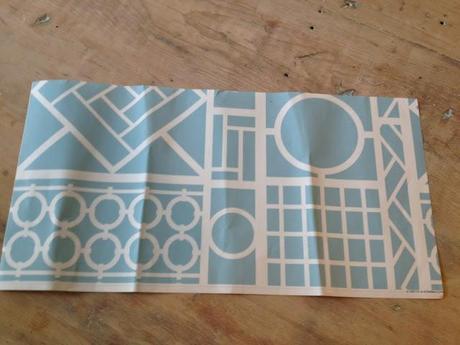 But regardless, I highly recommend the site whether you want to design or just shop some new patterns.  They have tons of great tutorials on how to get started.   Shipping took about 10 days from when I ordered, which is fine even though I am impatient. If you must have it now, they do offer rush options.