Well, I'm finally ready to start another project.  I've finished all of my commissions.   They took much longer than expected (surprise, surprise).   Ganesh is done.  I'm pretty happy with it.   See the photos below.
I wrestled with what project to undertake after the commissions.   First I thought I would make a dog.  I'd really like to make another dog.   And I'm behind on my "Pigs", so I thought that maybe I'd document the making of one of those for this blog.   But in the end, I always come back to dragons.  I want to make a dragon I've had in mind for a while.   I want to make a dragon project that is analogous to an eagle sitting atop a tall, gnarly tree.   So I've decided to make a dragon sitting next to a nest, maybe with a  couple of eggs in the nest, maybe with a baby dragon head sticking out of one.    So that's what I'm going to do.   I've decided to post the progress here in much more real time than in the past.   I'll post even if there is not much progress.  Many people ask me, "How long does a project take?"  I can never answer them.  Time is elusive.  I just can't keep track.   So if I post regularly in real time, it should answer that question.    I'm starting today, Jan 22.  We'll see how long this takes.  
I have to start with the nest.  I've been saving a bunch of driftwood just for a project such as this.   So here is the first photo of this project.  Thanks for stopping by. 
Here is the nest...unmade.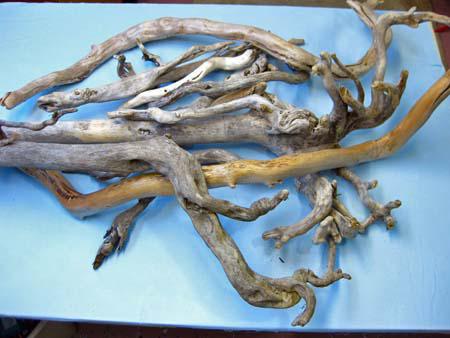 Paper Mache Ganesh
If you'd like to see the video of Ganesh being made, click
here
.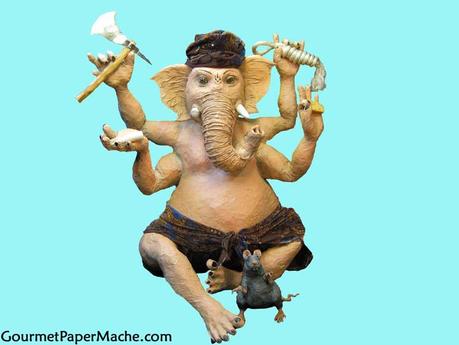 Here is a close up of his little rat friend "Mooshika"