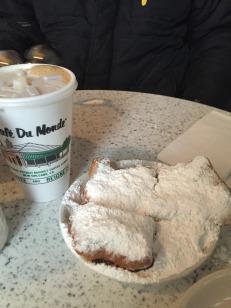 Everyone must experience Mardi Gras at least once in their lives!  We spent two days in New Orleans the Thursday and Friday before Fat Tuesday.  Hubby and I were to set sail from there on the Saturday before and since we had never been to New Orleans, thought it would be fun to spend a couple of days checking out all the Mardi Gras festivities beforehand.The first must do was chicory coffee and beignets at Cafe Du Monde.  Then Thursday night we found a spot on St. Charles Street to catch our first parades.  It was a cold night and the parades ran late, but we caught lots of throws and had fun.  We ended up standing by a couple who were from outside New Orleans  and were more than happy to give us lots of history on the parades.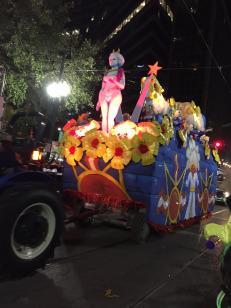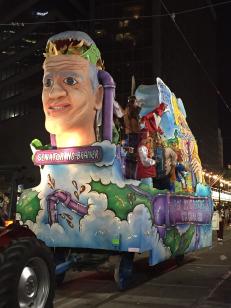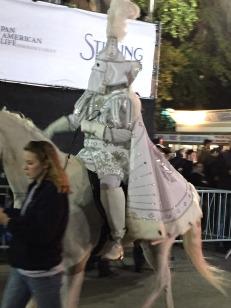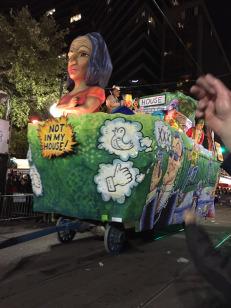 We spent all day Friday exploring the French Quarter and observing all the craziness of Bourbon Street.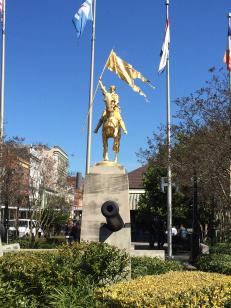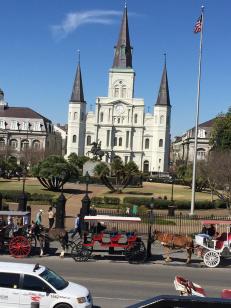 I must say carrying all those beads around our neck was hard work. Of course I had a couple hurricanes to get me in the spirit.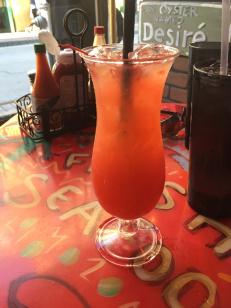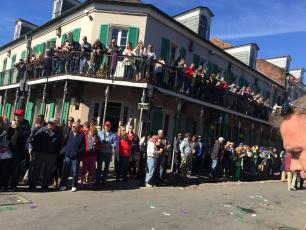 We spent the afternoon roaming up and down Bourbon Street. Taking in the impromptu parades, catching beads and other sorted paraphernalia. Hubby proudly caught a decorated bra which is now displayed in his man-cave.  Yes, there was some bare chested women and even some less than fully clothed men and I really would  say Bourbon Street is not for young children, but honestly we had a blast and decided we would love to come back some day! I cannot forget to mention the food!  New Orleans has some of the best eating in the country. We had a couple of great meals. I had a fabulous Po Boy on Bourbon Street.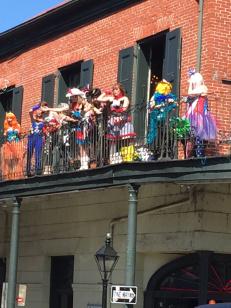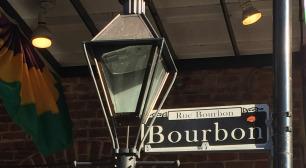 It was a great start to a fabulous vacation and even though there are still reminders of Hurricane Katrina around the city the spirit of New Orleans is alive and thriving in the people of this city.  I am looking forward to returning someday!