New Music from Sam Smith, Lennon Stella, HAIM, Alee, and The Darcys
Some weeks there's so much new music we're excited for that we have to come back with a second edition of the New Music Spotlight. This is one of those weeks, and here we are.
Edition #1 brought songs from Pixies, Hawksley Workman, Once A Tree, ARCHE, and Venture Palace and edition #2 has a heap of pop with some alternative and country thrown in to get your weekend going.
Check out each of these five songs from the UK, USA, and Canada as we give some established stars and emerging artists a chance to grab your attention. Turn up the volume, be prepared to move a little, and when you're done, leave a comment to tell us which of these new songs you're adding to your playlists.
Ready? Let's Go!
Artist: Sam Smith
Hometown: London, UK
Genre: Pop
Related: Alessia Cara, ZAYN, James Bay
Song: I Feel Love
Notes: Sam Smith's newest track, a cover of Donna Summer's I Feel Love has us feeling all kinds of vibes we didn't expect when we saw that they had new music this week. The dance-dance groove is undeniable and inescapable. Smith's voice is all kinds of wow in an upper register. The beat flows and bounces and has us moving. And yes, while this is a cover, Smith and collaborator Guy Lawrence have us in a disco-groove all their own.
Links: Web / Facebook / Twitter / Instagram / Spotify / Apple
Artist: Lennon Stella
Hometown: Oshawa, ON
Genre: Pop
Related: Charlotte Lawrence, Carlie Hanson, bülow
Song: Kissing Other People
Notes: This emerging pop star is making waves at every turn, and Kissing Other People is just the next step in her ascent. The getting over and moving on song feels genuine from the 20-year-old songstress. The track bounces and has the kind of pop vibe that is going to let fans connect to the lyrics while they dance and love the song. At less than three minutes long there are no wasted moments and it ends leaving us feeling like we want to hit repeat and do it all over again.
Related: Lennon Stella Opens Love, me Tour in Toronto
Artist: HAIM
Hometown: Los Angeles, CA
Genre: Alternative
Related: St. Vincent, CHVRCHES, London Grammar
Song: Now I'm In It
Notes: With 1.5 million views in the two days since its release, there's no denying that Now I'm In It is already a hit for HAIM. The sisters do everything we love from them on the song, giving us that alternative thing we have come to love. The vocals, the music, the video, the combination of the complete package is what we have been eager for since 2017's Something To Tell You. And if there's a new album coming and this is the kick-off, we're ready.
Links: Web / Facebook / Twitter / Instagram / Spotify / Apple
Artist: Alee
Hometown: Edmonton, AB
Genre: Country
Related: Meghan Patrick, Madeline Merlo, MacKenzie Porter
Song: No One Like You
Notes: We have been waiting for new music from Alee, and now that it's hear, we're all in. The Canadian country singer brings in No One Like You to us as the start of the next chapter in a career that already includes CCMA nominations for Rising Star and Female Artist of the Year + three Female Artist of the Year wins and an Album of the Year win from the Alberta Country Music Association. No One Like You brings Alee's voice to the front while using a great combo track of guitars and rhythm with it. It's a sweet song that gives us the feels, "Loving you's easy, it's just like breathin'. Words alone can't explain how I'm feelin'. 'Cause there's no one like you, no one like you. Makes me feel the way that you do, every day just like you do." And we can't wait for what comes next.
Links: Web / Facebook / Twitter / Instagram / Spotify / Apple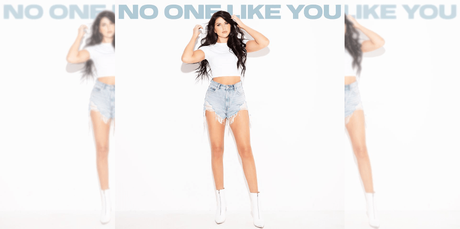 Artist: The Darcys
Hometown: Toronto, ON
Genre: Pop
Related: Hollerado, Said The Whale, The Beaches
Song: Melodramatic
Notes: We love these guys, and new music from The Darcys is always a great way to go into the weekend. Melodramatic is the continuation of what we've accepted and loved from Wes and Jason over the last few years. We can already imagine being in the crowd and singing and dancing along while the duo puts their energy into the song on stage. Thumbs up.
Links: Web / Facebook / Twitter / Instagram / Spotify / Apple