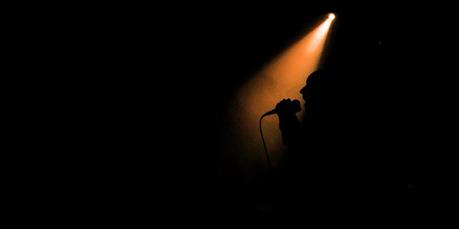 We're still only in January, and already we've heard some fantastic new music in 2018. Today we've got five more new songs to share with you, from the worlds of country, pop, and electronica.
Check out these tracks by Jason Aldean, Hunter Hayes, DYLYN, Art Of Shades, and Lisa Nicole, and leave a comment if any of them are going to land on your playlist.
Ready? Here we go...
Artist: Jason Aldean
Hometown: Macon, GA
Genre: Country
Related: Luke Bryan, Eric Church, Tyler Farr
Single: You Make It Easy
Notes: You Make It Easy is the first single from Aldean's upcoming album, Rearview Town (April 13, 2018) and gives us the kind sweet love song that country can, while still including the electric guitars and edge in his voice that Jason Aldean is known for.
Links: Web / Facebook / Twitter / Instagram / Spotify / Apple
Artist: Hunter Hayes
Hometown: Breaux Bridge, LA
Genre: Country
Related: Brett Eldredge, Scotty McCreery, David Nail
Single: This Girl
Notes: Rolling Stone calls This Girl a declarative new song from the 26 year old, we call it a good listen. And we're hoping that there's more music with this kind of sound and energy from Hunter Hayes soon.
Links: Web / Facebook / Twitter / Instagram / Spotify / Apple
Artist: DYLYN
Hometown: Toronto, ON
Genre: Pop
Related: Violet Skies, Mags Duval, Caitlyn Scarlett
Single: Wolf
Notes: There's something familiar and fun about the beats and rhythms in DYLYN's Wolf, and we're into it. After a dozen spins, we're still bopping along every time.
Links: SoundCloud / Facebook / Twitter / Instagram / Spotify / Apple
Artist: Art Of Shades ft. Sylo Nozra
Hometown: Paris
Genre: Electronic
Related: Recable, Tender Games, Life On Planets
Single: Undone
Notes: The Parisian made beat of Art Of Shades meet the Toronto vocals of Sylo Nozra on this new jam that oceans were crossed to create. The results are smooth and easy, laid back and solid.
Links: SoundCloud / Facebook / Twitter / Instagram / Spotify / Apple
Artist: Lisa Nicole
Hometown: Castlegar, BC
Genre: Country
Related: Tenille Arts, Natalie Stovall, Indigo Summer
Single: Mad About It
Notes: The BC country singer tells a tale of a bad dude in her latest single, with a video that gets just as messy as the situation in the story. Mad About It is a strong start to the year for Lisa Nicole, and we're looking forward to seeing what comes next.
Links: Web / Facebook / Twitter / Instagram / Spotify / Apple