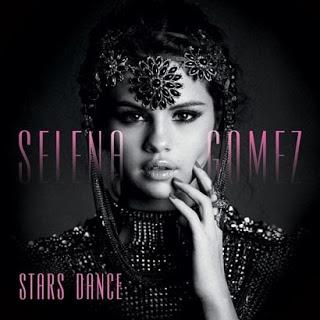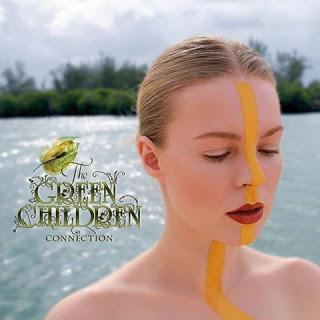 Selena Gomez - Stars Dance (album)
Deftly building on the success of her irresistible hit single "Come and Get it," Selena is back with this album full of dance-pop corkers.  I might slightly miss the cheese-tastic, fake-rock bliss-out of her debut album Kiss and Tell, or the more mainstreamed pop of her last offering, When the Sun Goes Down, but Selena jumps into a more club-oriented sound with seemingly effortless aplomb.


Stars Dance zips brightly along from party track ("Birthday," "Slow Down") to party track, occasionally interrupted by a more textured and intriguing moment such as the title song, "Come and Get it," or the sassy "Forget Forever" (Biebs?).

9 pink flowers out of ten.

The Green Children - Connection (album)


It's more dreamily fantastical electropop from this European duo, who are back to make us imagine ourselves wandering through gorgeous fields of magical drifting flowers and friendly unicorns - somewhere between Narnia, Oz, Fantasia, and Neverland.  This is beautiful, evocative, and addictive, brimming over with romance and atmospheric pleasantries.


9.5 pink flowers out of ten.

Alunageorge - Body Music (album)


This British act have perfected their own blend of sly, slinky, laidback pop magic.  The results remind me a lot of Moloko, which can only be a good thing.  But with subtle and intriguing tracks such as "Diver" and "You Know You Want it," Alunageorge are well on their way to establishing their own identity and stake in contemporary pop.


9 pink flowers out of ten.

Lady GaGa - Applause (single)


This is an explosion of randomness, soaked in 80's pop influences, and left out to dry in the warmth of GaGa's ever-adoring fanbase.  It's fun and catchy, but lacks the depth and immediacy of "Bad Romance" or "Edge of Glory."


8 pink flowers out of ten.

Katy Perry - Roar (single)


A bubblelicious little ode to self esteem in the face of hateration, "Roar" proudly takes its place beside "Wide Awake" and "Part of Me" in Katy's feisty collection.


9 pink flowers out of ten.

Diana Vickers - Music to Make the Boys Cry (single)


This has been knocking around the internet for a while, and now it is the first single from Diana's upcoming sophomore album (is it out yet??  is it out yet??  Ehmagawd!!).  Not surprisingly, this is still a quite spectacularly good track.


9.5 pink flowers out of ten.

Queen of Hearts - Secret (single)


With her penchant for beautifully frothy, delicately sparkling pop songs, Queen of Hearts has established herself as one of the first names in excellent Britpop over the last couple of years.  "Secret" continues the brilliance, making me eagerly anticipate her next long-play, whether it be another EP or finally an album....



9.5 pink flowers out of ten.
Jessie J. - It's My Party (single)


Eh...this is kind of a warmed over "We Can't Stop" (and let's face it, Miley's trashterpiece is already well warmed over).  I'm hoping that there are more epic pop moments to come from Jessie's new album...how about something more in the tradition of "Abracadabra" or "Who You Are"?


5 pink flowers out of ten.

The Naked and Famous - Hearts Like Ours (single)


While their debut album was a bit uneven in places, it was more than adequately supported by the brilliance of "Young Blood," "All of This," and "Punching in a Dream," three utterly fantastic, angsty masterpieces.  If "Hearts Like Ours" is a clue as to the style of their new album, it's good news, because this is more broodily melodic, philosophical pondering in the same vein as those earlier anthems.


10 pink flowers out of ten.

Natalia Kills - Problem and Saturday Night (singles)


Natalia's obsession with the dark side of love and her own neurosis continue with these new releases.  "Problem" lavishes glam-trash sparkle upon a tale of lusty hedonism, while "Saturday Night" explores the sadder realities of a life beneath a facade of happy partying.


9 pink flowers out of ten.