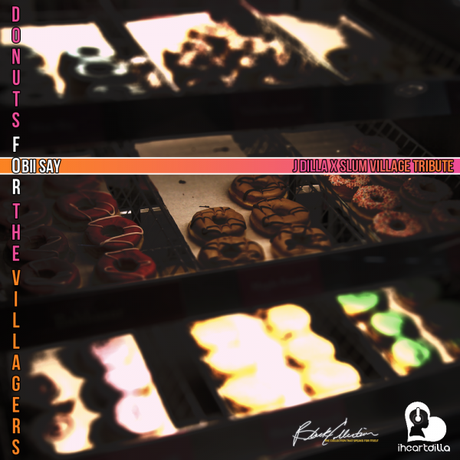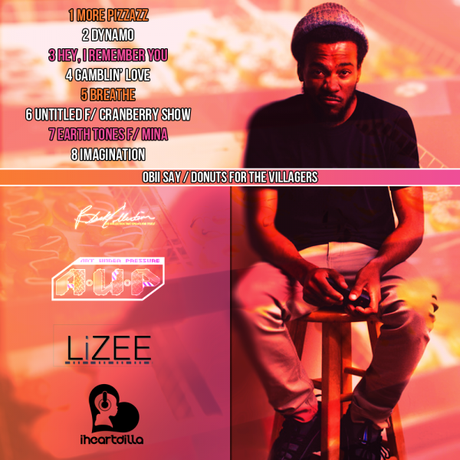 Alternative HipHop Artist Obii Say drops his J Dilla x Slum Village Tribute Mixtape Donuts for the Villagers 10.11.11.
With production credits due to the late, great J Dilla, Obii Say laces 7 Dilla beats and 1 D'Angelo beat with his smooth and complex complimentary flow.
The project has two features, soul singer Mina Leon and HipHop group Cranberry Show.
Washingtonian Mina Leon is currently #1 on the ReverbNation R&B charts where she is currently living in Okinawa, Japan.
The Cranberry Show, a HipHop duo from Milwaukee, are in the process of finishing their 2nd Album Paranormal Karaoke due to drop 1.1.12.
The first track released from Donuts for the Villagers "Hey, I Remember You" premiered via iHeartDilla.com and DJBooth.net as a Breaking Feature. By the time Obii Say released the second track "More Pizzazz" his music was featured on over 50 sites including AshelyOutrageous, Boi-1da.net, YNotMyDream, StupidDOPE, and Le HipHop Sur Ecute.  
Donuts for the Villagers is sponsored by iHeartDilla, BLACK Collection and Art Under Pressure.