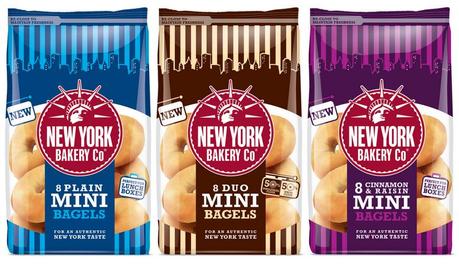 The trend for mini sized food portions which started in earnest last year is continuing strongly in 2014. New York Bakery Co have launched a range of miniature sized versions of their bagels. This mini range is available in three flavours; best selling Plain, sweet Cinnamon & Raisin and for the first time Duo - a 50% wholemeal and 50% white. Each mini bagel is 45g, half the size of their regular bagels, making them perfect for a lighter snack or for kids' lunchboxes.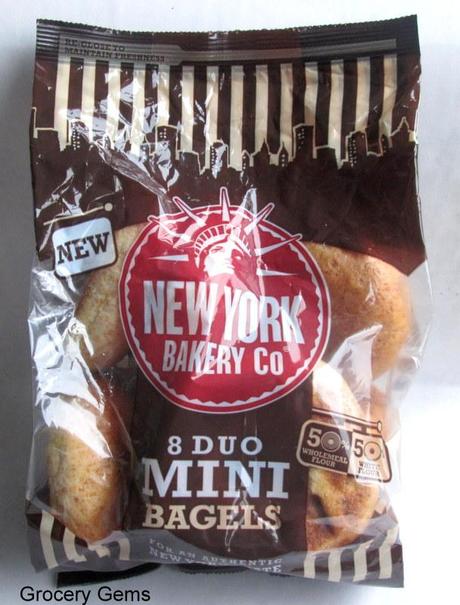 Each resealable pack comes with 8 bagels, and they're handily all suitable for home freezing. I was recently sent a few bags of bagels to try out and am pleased to say that whilst they may be smaller in size they still have the same delicious flavor. We especially liked the new Duo bagels, they have a mild whole wheat flavor. whilst still having a soft texture, compared to other brands of brown bagels I've tried which have a much denser texture.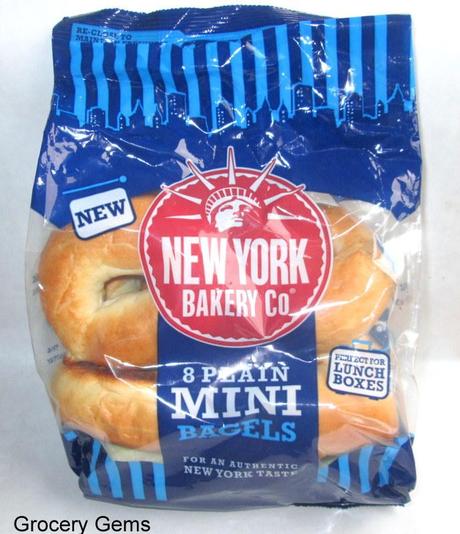 The Plain variety are also ideal for kids' lunchboxes as, even though they have the chewy crust found in authentically boiled bagels, they are still deliciously soft in the middle and easy to eat. There's no need to toast these (especially in the first few days after purchase when they're at their freshest and softest), so it's worth trying them out this way to see if your children enjoy them.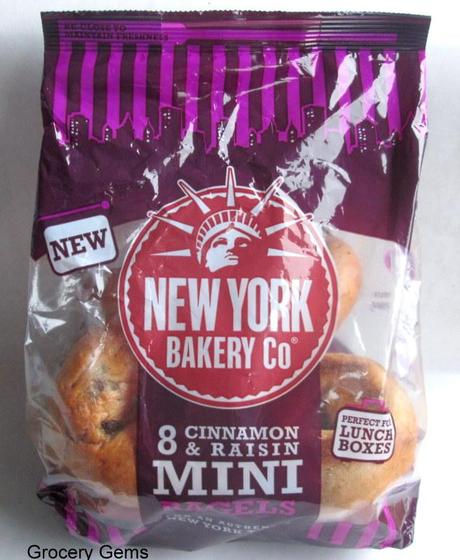 Since I have a sweet tooth the Cinnamon & Raisin are my personal favourites, and because no one else in my household likes raisins I get these all to myself!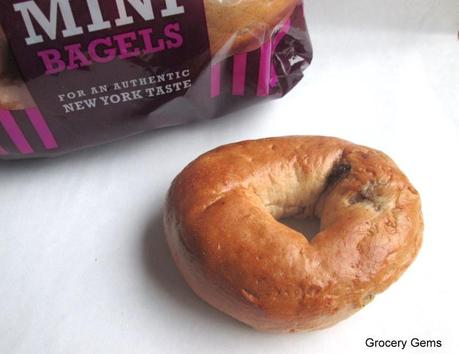 Overall, we all enjoyed these bagels. The size is perfect for breakfast, along with a piece of fruit or yogurt, or to have as a tasty option for a lighter lunch. I must admit I'm quite a fan of having a regular bagel for lunch but I'm now hooked on the Duo mini bagels instead!
New York Bakery Co's Mini Bagels are available now at Tesco, and will roll out nationwide throughout the beginning of the year, and cost £1.60 per eight pack.PR Samples.