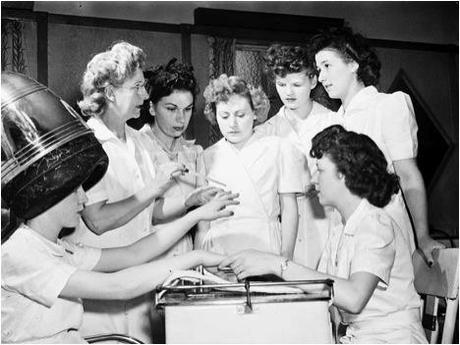 These days manicures are as much of an accessory as a fabulous handbag or a piece of attention-grabbing statement jewelry. From bold, single-color nails to dramatic nail art, manicures are a must do! And if you're worried about being a nail novice, throw your reservations out the beauty window, lacquer lovers, and conjure up your mani mojo! This Fall season is all about fierce fingertips.
Here are a handful of manicure must-haves that will help get your digits oh-so-pretty in a snap, plus five of Fall's hottest polish shades, guaranteed to make your trendy tips the talk of the town:
Read on…
For the complete article go to New Mani Must-Haves + This Fall's Hottest Polish Colors on GalTime.com! Crows' Feet, Cupcakes, and Cellulite has joined GalTime's Editorial Beauty Expert panel and is a weekly contributor (woo-hoo)! 
What do you think, readers? Any mani must-haves you've recently discovered? Will these five colors make it to your Fall nail collection?