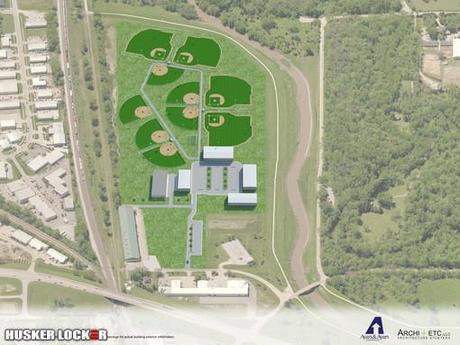 Ayars & Ayars, Inc. would like to invite you to a presentation and discussion about a new Sports Complex Practice concept. The proposed site is a property on the southeast corner of Van Dorn Street and Park Boulevard.
The drawings include specialized practice buildings for baseball/softball, basketball, swimming, volleyball, and wrestling. The five buildings will be 100% suited to the specific sport it will house. To go along with baseball/softball building there will be four high school regulation baseball fields along with six softball/youth baseball fields throughout the complex. We are focusing on creating very cost effective buildings that are completely suited to the practice of the specific sport.
The meeting will be held on Wednesday August 17, 2011, 6:00 p.m. at the 48 Rock the home of Ayars & Ayars Inc. at 2436 N. 48th Street.
RSVP to Dr. Darl Naumann, (402) 570-9214.
Permanent Link to this Blog Post