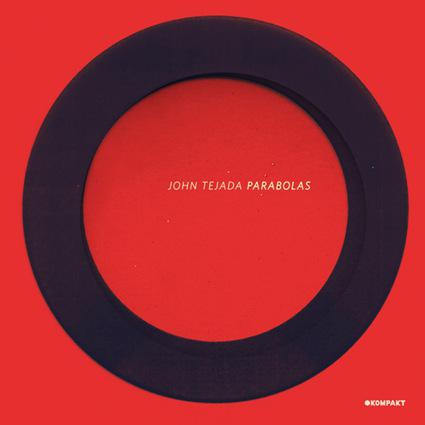 John Tejada has just released his first full length album for Kompakt - Parabolas. Now available as a CD / 2xLP / digital download.
Parabolas Track List:
[CD version / double vinyl]
01. / A1. Farther And Fainter
02. / A2. The Dream
03. / A3. Mechanized World
04. / B1. Subdivided
05. / B2. Timeless Space
06. / B3. A Flexible Plan
07. / C1. The Mess And The Magic
08. / C2. The Honest Man
09. / C3. The Living Night
10. / D1. Unstable Condition
11. / D2. Hollow Hemispheres
12. / D3. Uncertain End
Click Here
to visit the Kompakt Facebook page and listen to streaming previews of all of the songs from the album.
As a gift, we have a free album track for you:
John Tejada - Subdivided [click to download]
Click Here to purchase John Tejada music from iTunes.
Kompakt.fm
Palette Recordings
: John Tejada's label