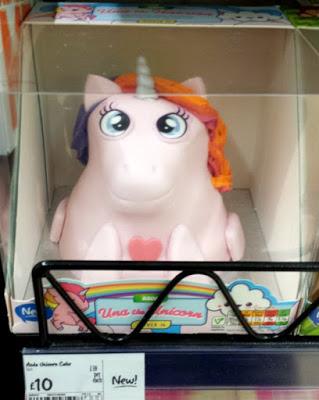 A few more new finds spotted instore.
Asda Una the Unicorn Cake (above): Asda always has the best celebration cakes but this unicorn cake might just top them all. It's so cute! £10.00p at Asda.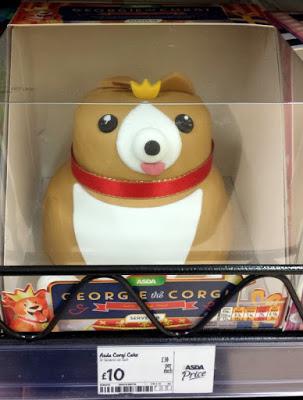 Asda George the Corgi Cake: This one just makes me smile. A cute little corgi cake topped with a crown. I think Asda have released this one with the Queen's upcoming 90th birthday celebrations in mind. £10.00p at Asda.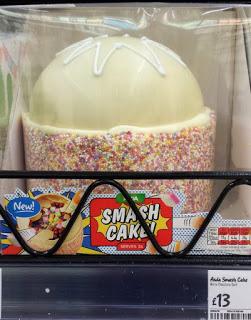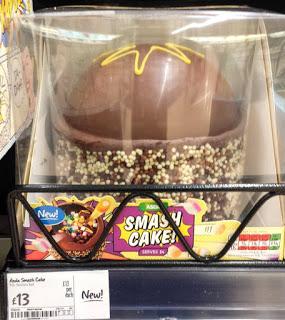 Asda Smash Cake: This is a new concept to me but it looks really fun. This large Smash Cake features a hollow chocolate dome, on top of the cake, which can be smashed to reveal lots of sweets. It's available in white chocolate or milk chocolate. £13.00p at Asda.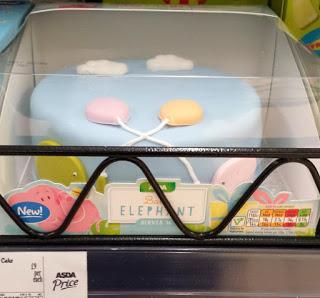 Asda Baby Elephant Cake: It was hard to get a good picture of this but it's a lovely looking cake - I really like the simple design and pretty pastel colours. £9.00p at Asda.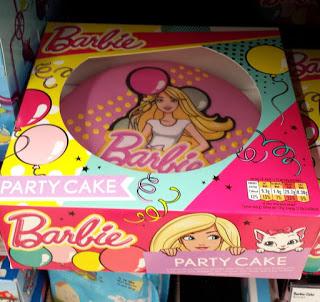 Barbie Party Cake: This is a super bright and colourful cake. Is it just me or is the design quite retro and 1980's looking? I missed the price on this one!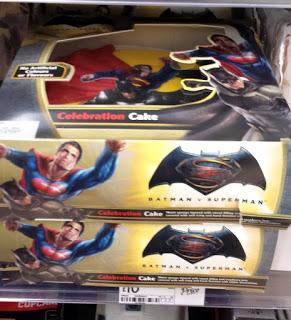 Batman Vs Superman Celebration Cake: There are two Batman Vs Superman themed celebration cakes available at Asda. This is the simpler one and features a fairly basic printed design on top. £10.00p at Asda.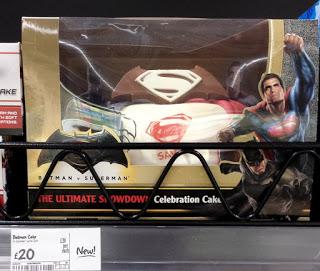 Batman Vs Superman The Ultimate Showdown Celebration Cake: There is also this impressive looking, and much larger cake, with a chocolate logo on top and black and red capes to decorate. £20.00p at Asda.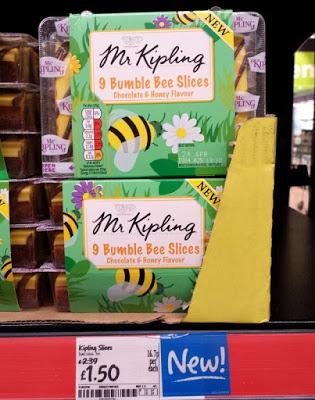 Mr Kipling Bumble Bee Slices - Chocolate & Honey Flavour: This is such an interesting new flavor from Mr. Kipling. I love the dark brown and yellow striped pattern on each cake which is similar to the previous Mr. Kipling Tiger Slices. £1.50p at Asda.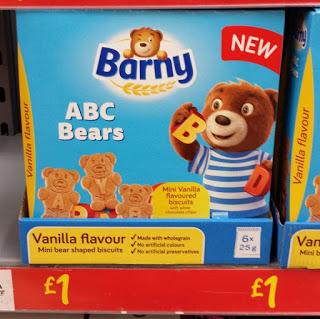 Barny ABC Bears: These mini bear shaped biscuits look just as cute as the Barny Bear Cakes. They're available in Vanilla or Cocoa flavours. £1.00p at Asda.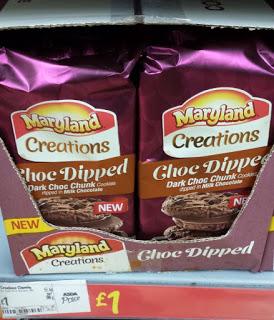 Maryland Creations Choc Dipped Cookies: Maryland speciality cookies are being rebranded as 'Maryland Creations', alongside this new addition to the range, Choc Dipped - Dark Choc Chunk Cookies. £1.00p at Asda.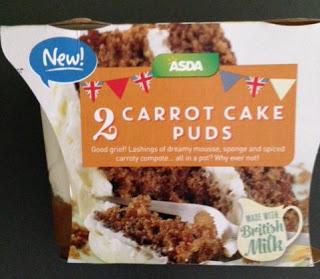 Asda Carrot Cake Puds: There lots of new cake themed desserts at Asda which come in twinpacks. Thank you to Fran T. who spotted the delish sounding Carrot Cake Puds. There are quite a few other varieties in this range also such as a Gingerbread Latte and Blueberry Muffin. £1.50p at Asda.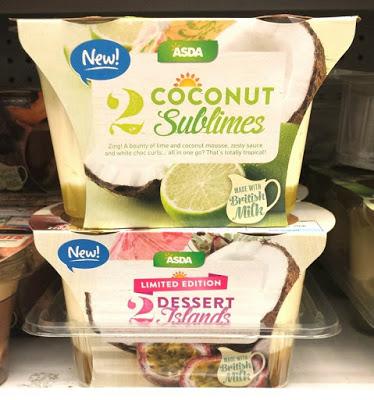 Asda Coconut Sublimes & Dessert Islands: These tropical flavours from the same range look delicious too!  £1.50p at Asda.
Many thanks again to Fran for the photo. 

If you spot anything new instore and fancy sending me a photo then let me know via email: 

[email protected]

 or Twitter: 

@grocerygems