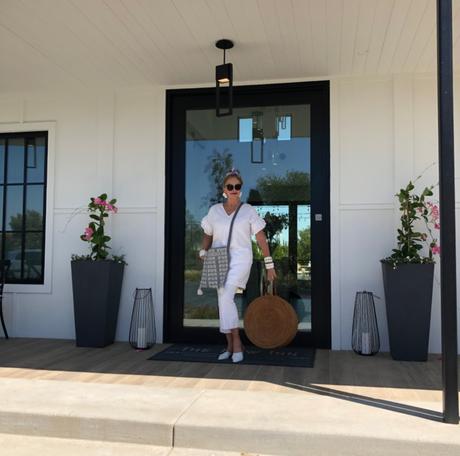 We were finally able to do a Weekend Getawayto the beautiful
Temecula Valley Wine Country
here in Southern California!
The best partwe got to stay at the fabulous
 New Inn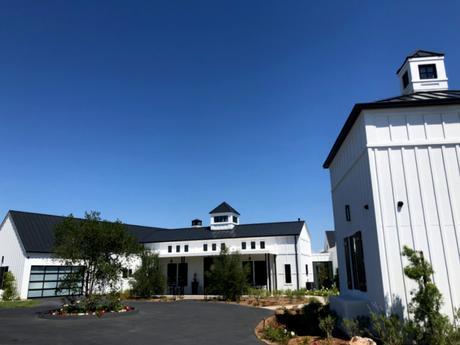 This new property is literally


"Luxury at it's finest"


And it's situated in the heart ofTemecula Wine Country
Which has been  voted one of the 10 best wine regions in the world!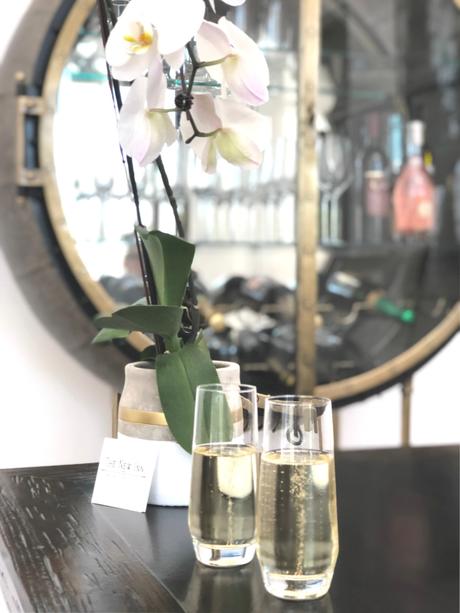 The service at The New Innis wonderful!
They made big points in my bookwith a welcoming glass of bubblywhile we sat down at the desk to check in!
There was so much beauty to take in from every direction!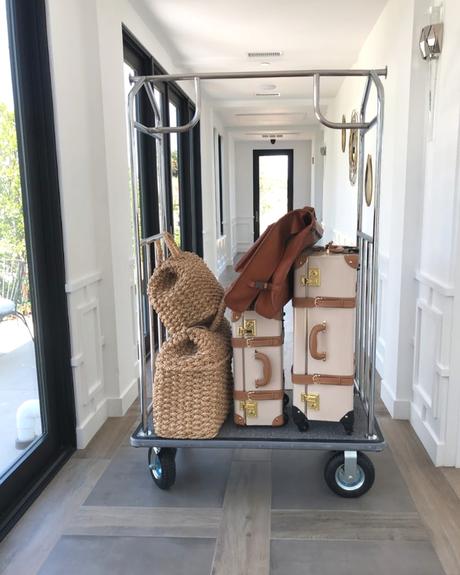 After check inwe grabbed our luggage walked down the airy halland ....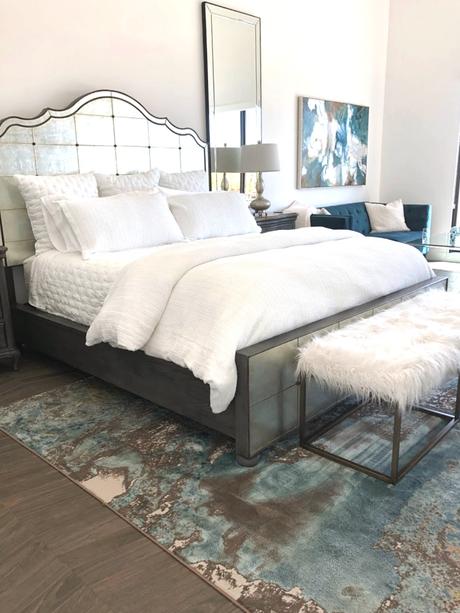 Opened the door to our amazing villa for the weekend!!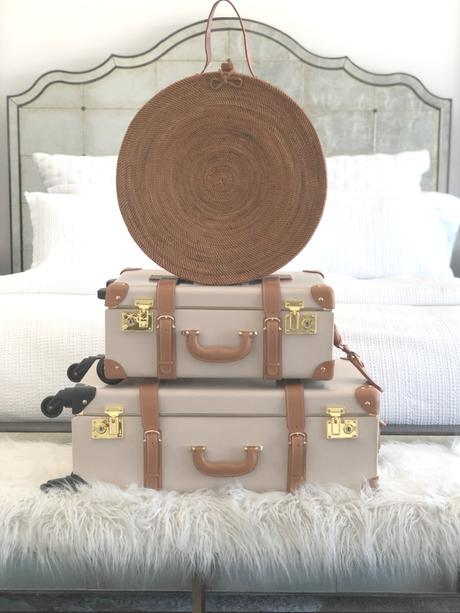 The property consists of 5 individually designed villas.
I don't think you could find a more Covid safe place to stay.The villas are completely privateinside and out.
The outside property is expansive.
When I travel these daysI don't want my trip to be full of worrythat I'm being irresponsible.
I want to go on with my lifein the safest way possible.
The New Inn checked all my 'let's be responsible boxes!'
~~~~~
Back to the fun and beauty ...
I chose 


Vintage Glam Villa 


for the weekend!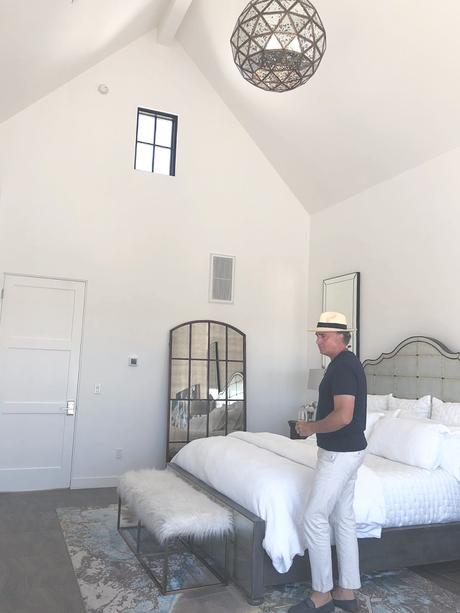 Just look at the airy volume in the room!
And the villa just gets better ....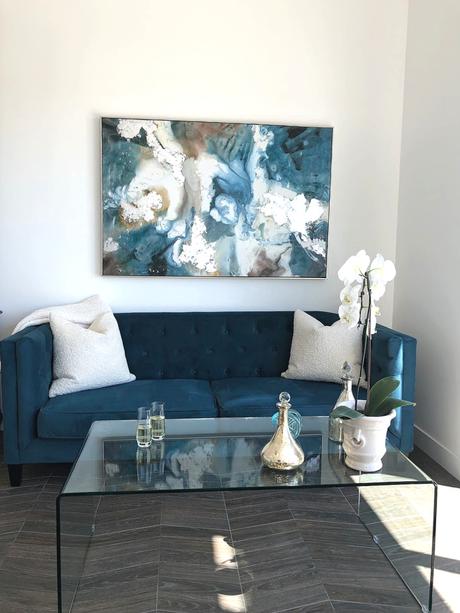 There is a lovely seating areawhich we actually used many times!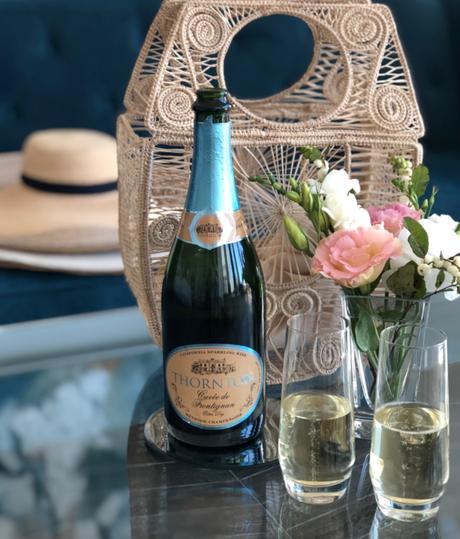 The welcome sparkling wine was such a treatwe bought an ice cold bottle from the front deskand settled in to 

savor and enjoy our fabulous villa!


I was thrilled to see our room even came with fresh flowers!!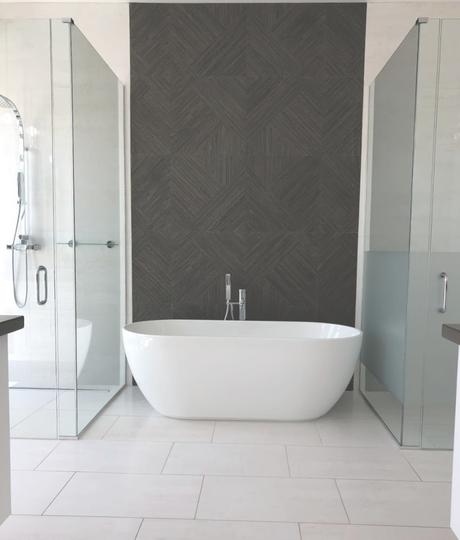 The villa also comes complete withglamorous bathrooms!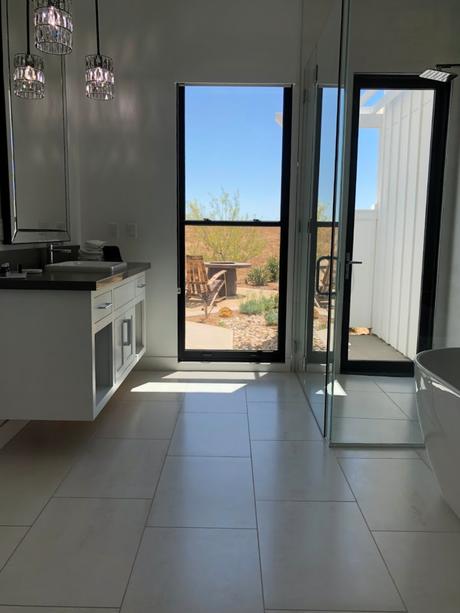 Dual vanity sinksan indoor rain shower and ...wait for it ...


an outdoor rain shower!!




Talk about showering with a view!!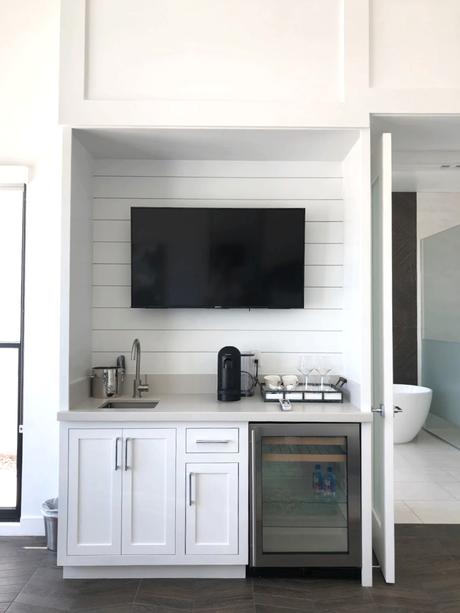 The frig, coffee maker and bar sink had us nicely set up.
There is not a restaurant on propertybut a quick run to the upscale market a few minutes awayhad us set up with a lovely private  picnic  ....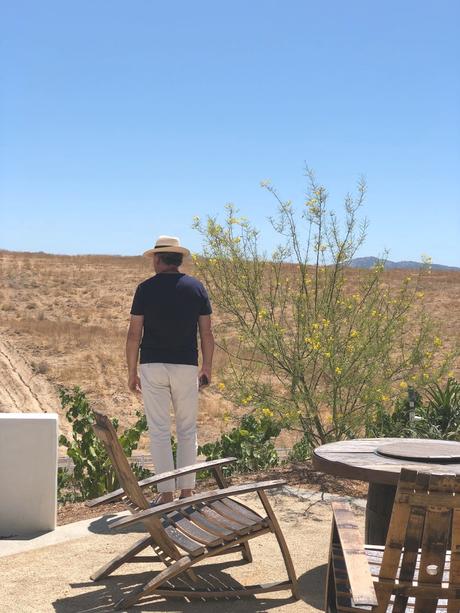 On our private 'backyard' patio!!


We had panoramic views of 

wine country!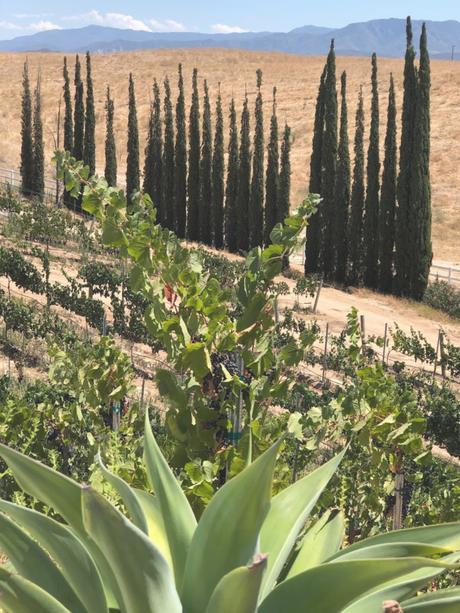 After not being able to travel since Marchwhich may I say feels like years ago ...
We sat in the wonderful wooden chairs and


 truly stopped




to savor and enjoy

the beautiful surroundings.

I made a special note
to press the moment deep into my heart
that these times may be hard and uncertain
but if you hold on tight 
you can come up once again ....
to moments of beauty, peace and solace.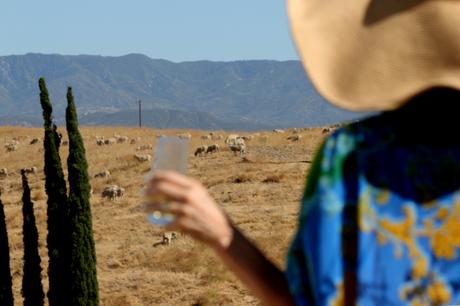 The afternoon felt enchanted.
We had fabulous sparkling wineoutside in our own private spaceandwatched the sheep herd graze the hills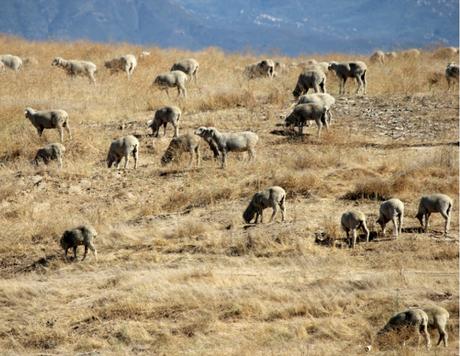 We were even close enough to hear the sheep!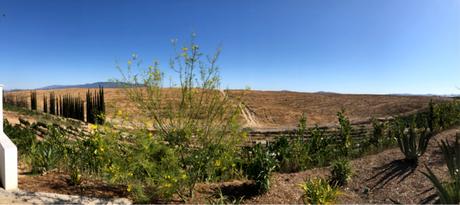 Our panoramic view!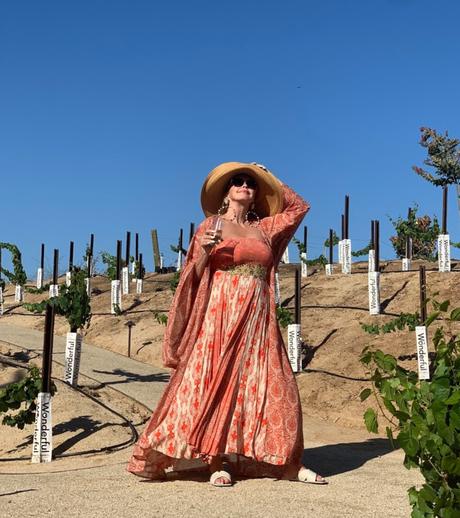 Later we changed for dinner and headed into 
Old Town Temecula
a quick 7 miles awayto find a spot for dinner.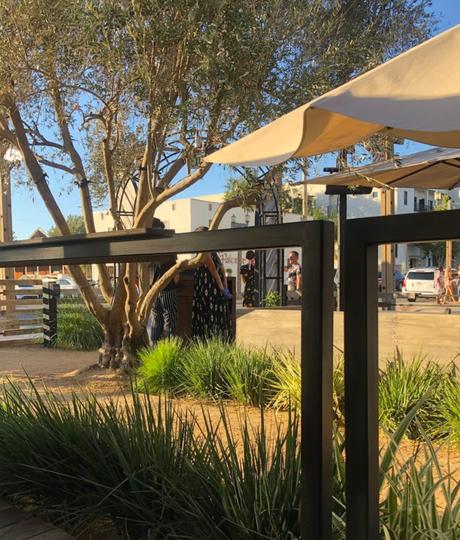 In California right now there is only outdoor diningwhich is always a favorite of mine anyway!
Walking along
Old Town Temecula's
wooden boardwalk we spotted this beautiful restaurant!
I was so taken by the sharp designso masks onwe put our name on the list for a table!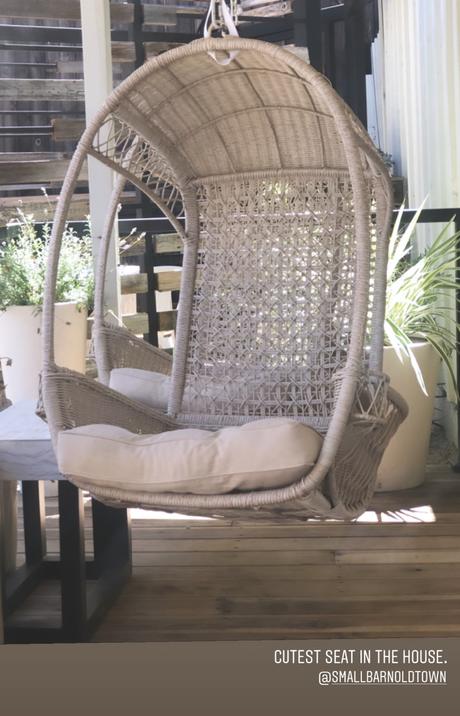 Ends up this darling restaurant
Small Barn
just opened up the week before!!
The space is so well done to the smallest detail!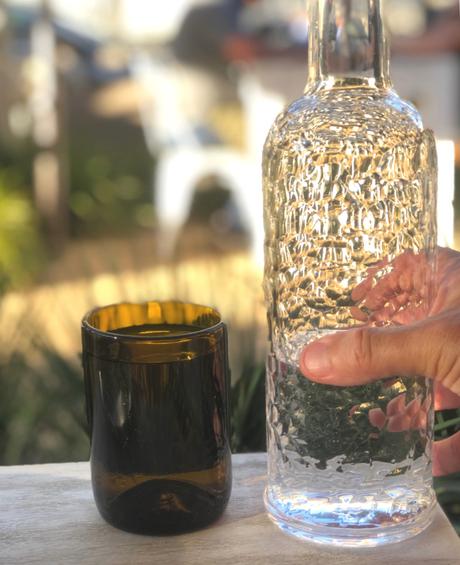 I am always so taken when even small utilitarian design choices are beautiful!
The restaurant felt very Covid safe as well!
Tables were of course only outsidewell distancedmasks required upon entry and if you leave your seat.We also had our temperature taken before we were shownto our table.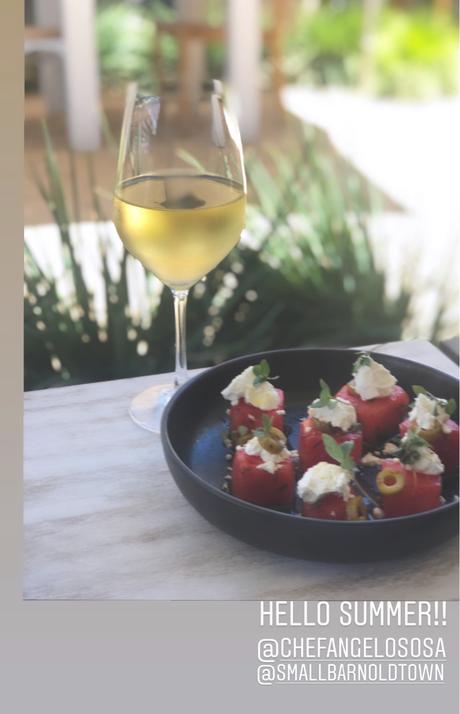 I am always about design and ambiance of a restaurant first ...
but the food here had me realizing why foodies are so passionate about great food!
Small Barn 
is definitely a chef drivenfarm to table restaurant!
Chef Angelo Sosa
is a true passionate artist!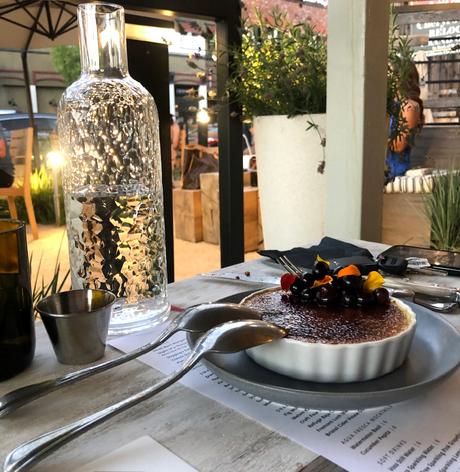 It was one of those truly memorable meals!
Small Barn had us returning several times during our stay in
Temecula Valley Wine Country!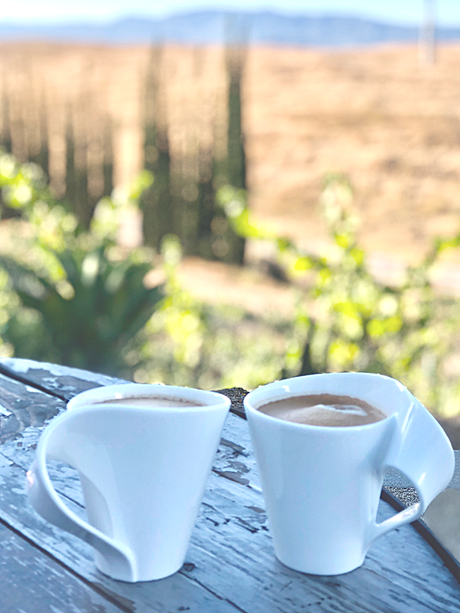 Our fabulous stay at the 
New Inn 
continued in the morning!
Look at the fabulous cups!We woke up and took our coffee outsideto the smell of the early morning dew!
When you get up early enough inyou can see all of the hot air balloons filling the Temecula Valley skies!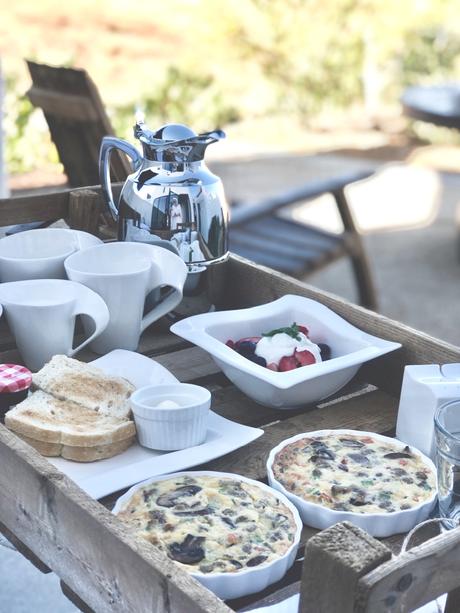 And the morning got even better!
On the weekends at the 
New Inn
breakfast is delivered to your villa!!
And delivered in style it was!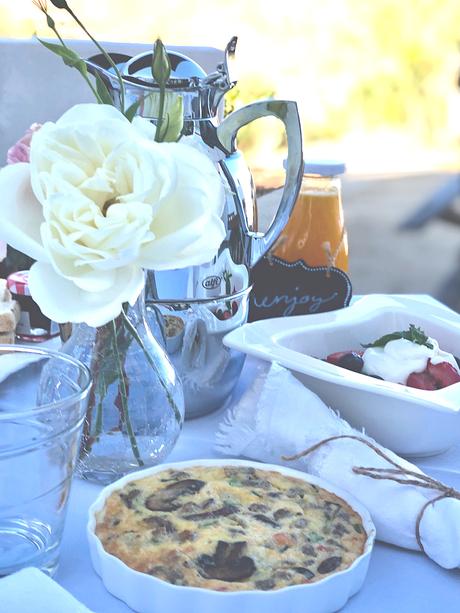 They even put linen on the cafe table that each villa has on the patio!
More fresh flowers for the table!Linen napkins wrapped with twine!Beautiful dishes!
And eating
alfresco!!
Morning madewith all of these finishing details!!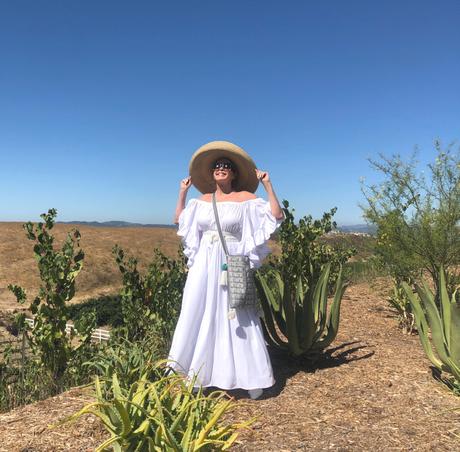 Being in the Wine Countryalways has me wanting to wearromantic ensembles!
It's the openness and the abounding beauty
that has me wanting to play along!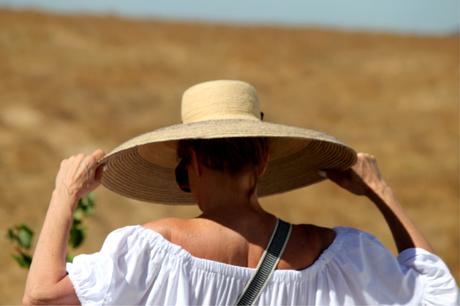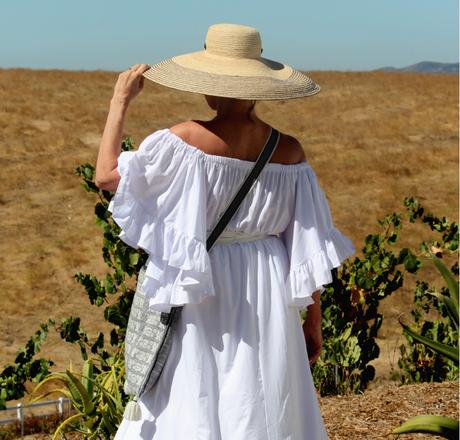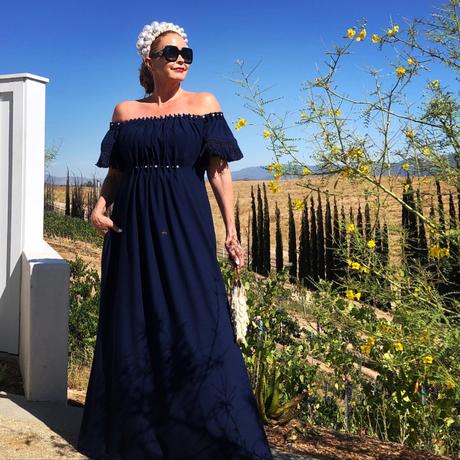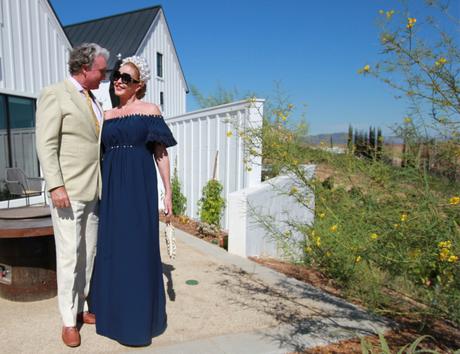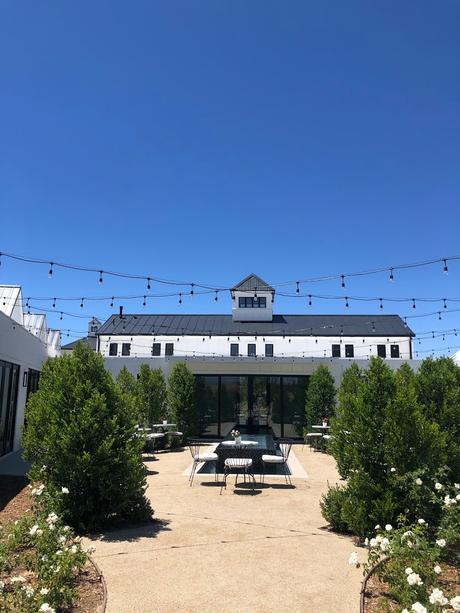 The New Inn 
has lovely public spaces as well.
They just finished an upper terracewhich will be a perfect space for events!
I believe they are also about to break ground on a pool as well!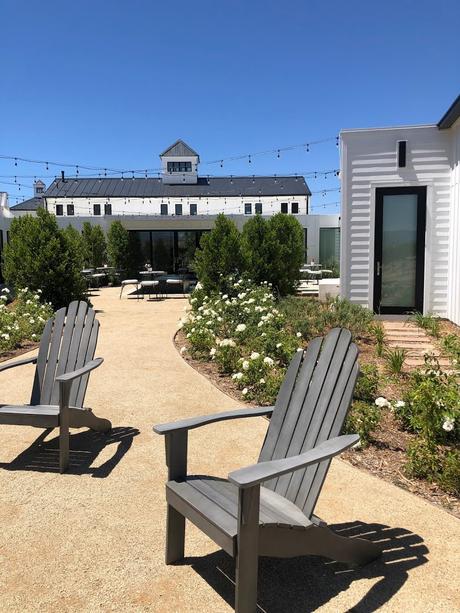 Thank you so much for stopping by the blogmy friendsand following along on our beautiful getaway!
I hope you enjoyed your visitto this fabulous property!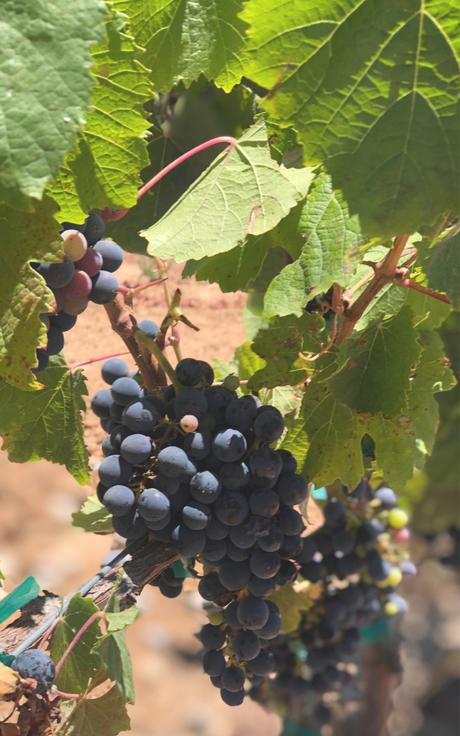 As always my friends
I wish you love and joy
as you style your life