New England has seemed to be a theme for me this summer. In July I took a weekend getaway to Maine, Leslie and I are road-tripping to Massachusetts at the end of the month, and this past Labor Day weekend, I retreated with my family to Vermont for my first family vacation in a long time.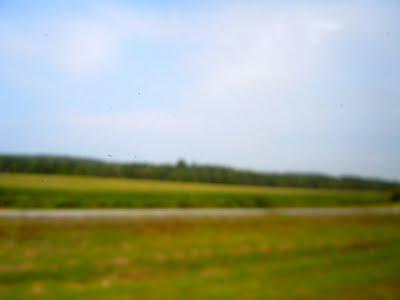 My mom, bargain-hunter that she is, got a fantastic deal at
The Essex
, a culinary resort and spa located minutes outside of Burlington. Their chef academy doesn't just produce gourmet meals but maintains vegetable plots, fresh herbs, and a chicken coop to ensure the their ingredients are fresh, organic, and wonderfully local.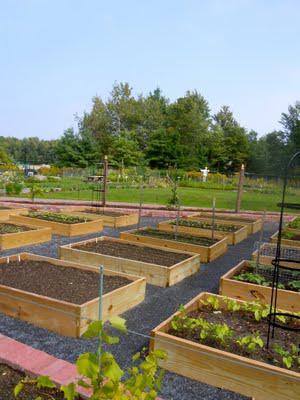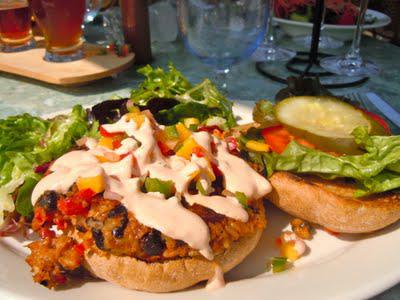 We were ravenous after the 5-hour drive (dogs included, it's a pet-friendly resort), so we dined on the patio at
The Tavern.
I helped my dad finish his beer flight and enjoyed their black bean burger with pineapple salsa, lettuce, tomato, whole wheat bun and a side of lemon-vinaigrette greens. A nap quickly followed.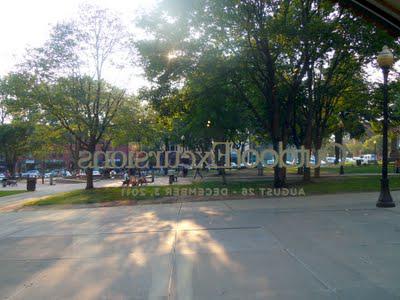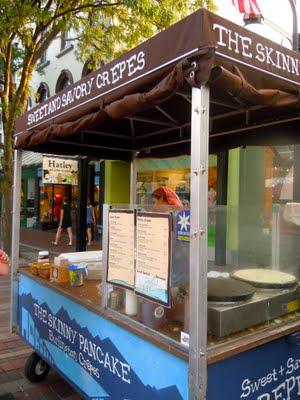 A few hours later, we drove to downtown Burlington for the evening. My mom, sister, and I began by shopping at the Church Street Marketplace boutiques... though I was the only one to walk away
with something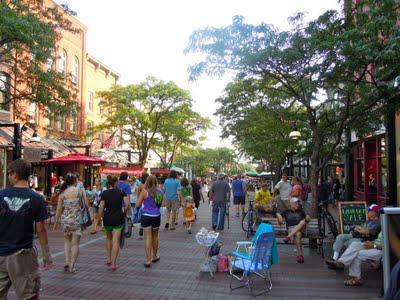 Next, my sister and I explored Burlington City Art center while my parents sat outside people watching. This four-story gallery had a pretty incredible "Outdoor Excursion" exhibition and otherwise offers classes and studios.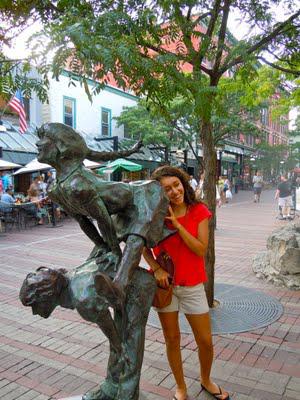 And finally, we dined. We were surrounded by a number of good looking restaurants but ultimately decided on the
Farmhouse Tap & Grill
. If nothing else, then for this sign alone: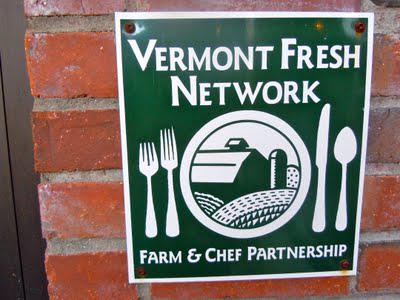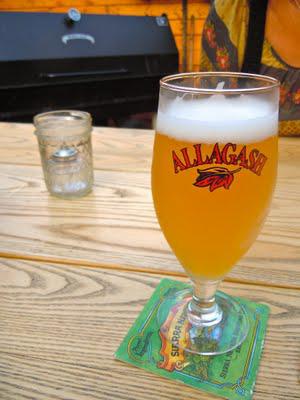 Between the four us, we devoured three salads (radish, kale & arugula, and mixed), vermont cheddar and ale soup, river trout patties over eggplant bruschetta, Fried Misty Knoll Farm Chicken (with buttermilk mashed potatoes and braised collards), and mussels. We also paired our amazing meal with beer... at least, my mom, dad, and I did. I began with a classic Allagash Wheat before moving onto a Vermont ale with a name/brewery for which I cannot remember. If you go to Burlington, go to
Farmhouse Tap and Grill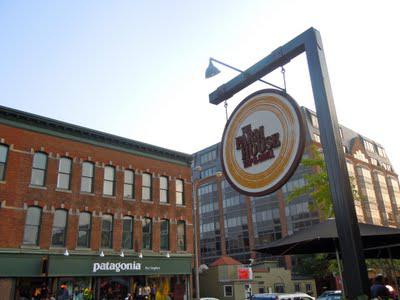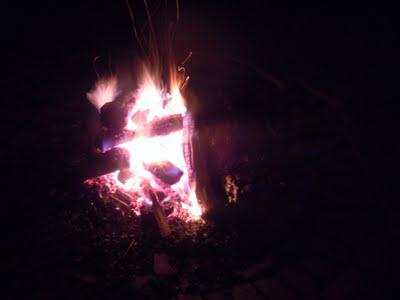 We returned to the 
Essex
 to join guests by the fire pit for s'mores. Yes, our hotel put out sticks, marshmallows, chocolate, and graham crackers. It had been too long.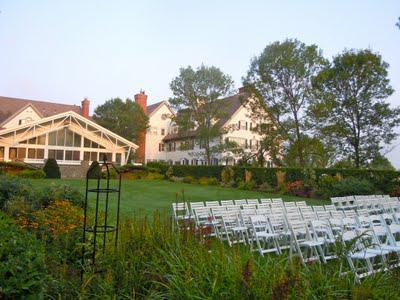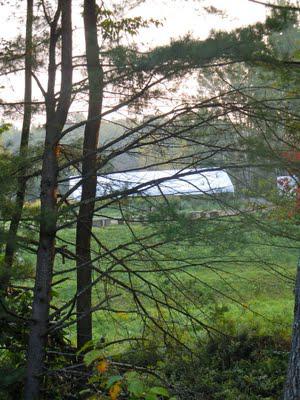 The next morning, I awoke early to my two dogs pacing around the room. At my parents' house, we simply let them out the front door, give them time do what they'd like in the yard, and then let them back in. In Vermont, we didn't have such a lazy luxury. Instead, we had to take them on walks, and often. It was an especially gorgeous experience at dawn.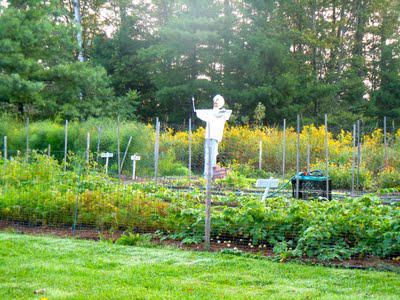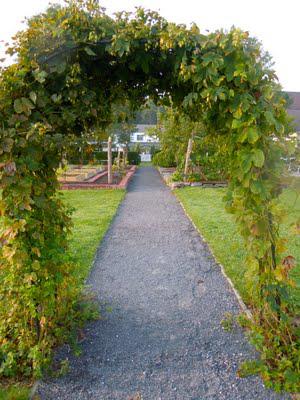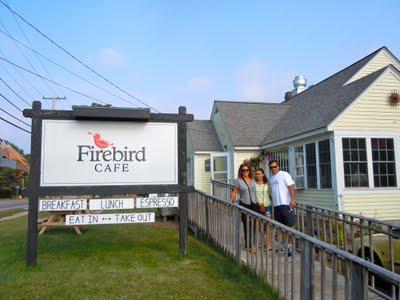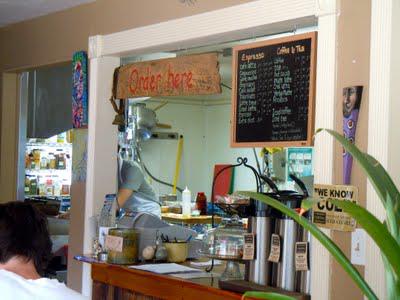 For brunch, we headed out to
the Firebird cafe
, a tiny little place that served especially good food: 
Smoked Salmon Benedict, Scrambled Eggs with home fries, bacon, and wheat toast, Buttermilk Pancakes, and Huevos Rancheros.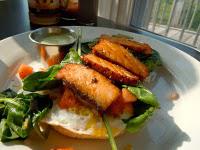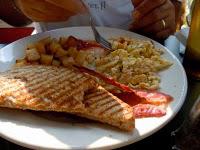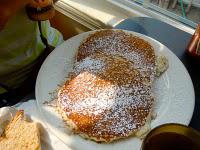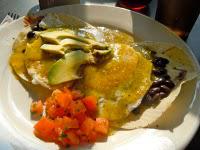 Brunch really is the best meal ever.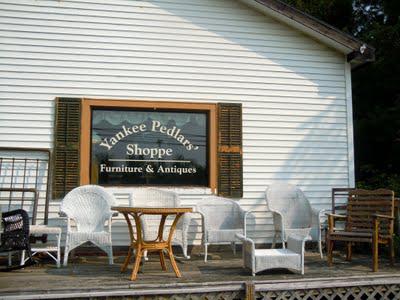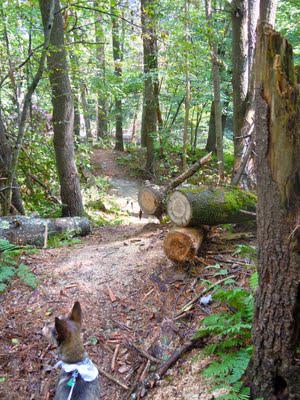 Afterwards, we went antique shopping, got manicures and pedicures, and took the dogs on a hike through the woods surrounding our hotel.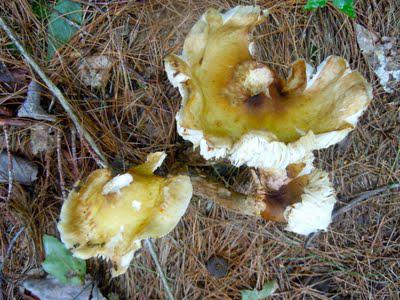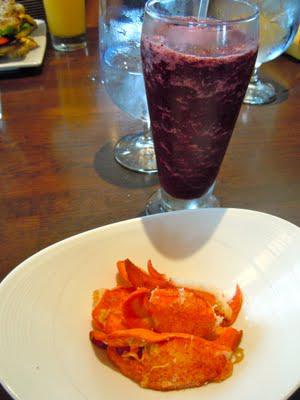 We filled the early afternoon with just enough activities to make room for a light and late lunch: a Superfood Smoothie and the lobster from my sister's Lobster Macaroni & Cheese. Afterwards, I read Animal, Vegetable, Miracle as I reclined in a hammock by the pool and awaited the massage included in our stay. It was everything a relaxing family vacation should be.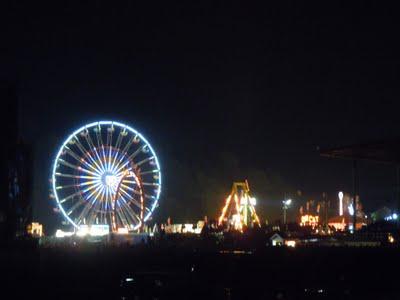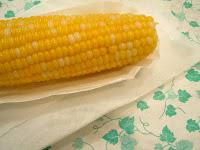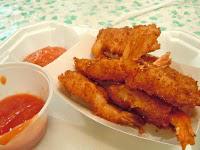 Though being as we're not just any family, we spent our evening at the county fair, eating not quite the healthiest of food (even if the corn was the best I'd had all summer) and enjoying live music by Sara Bareilles and Sugarland. Good times :).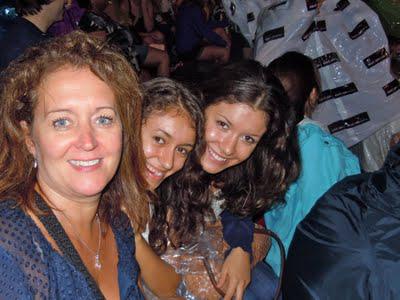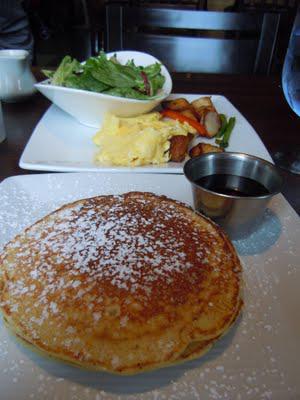 On our last morning, we slept in, breakfasted at 
The Tavern
 (The Nitty Gritty Vermont Breakfast for me: cornmeal pancakes, two farm-fresh eggs, home fries, and a green salad), and checked out.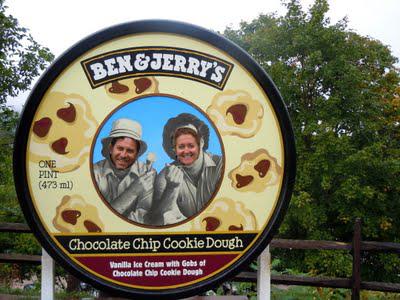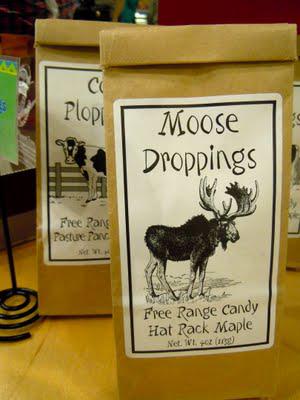 Of course, to fuel or long ride home, we made sure to stop by the
Ben & Jerry's factory
for a tour and ice cream snack. I may hardly ever have Chocolate Chip Cookie Dough ice cream, but when I do, I thoroughly enjoy it. I have yet to figure out how I feel about Moose Droppings though.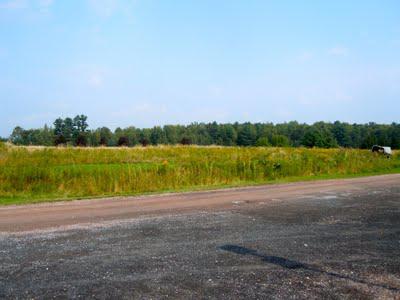 I really just don't know how I could love Vermont more.