Spring, beautiful hats, fancy clothes, soft colors – there's just something about Easter that seems to inspire even non-religious weddings. We found this Easter wedding inspiration around the web.
My first stop for any visual inspiration is always Burnett's Boards and this lovely and sophisticated board doesn't disappoint.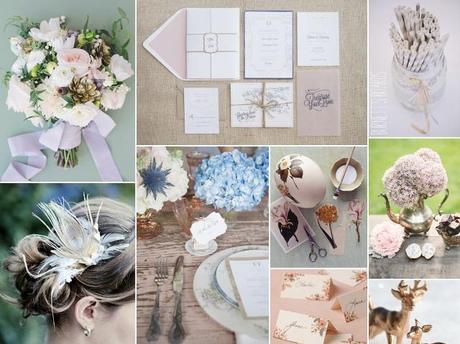 This board from Wedding Nouveau makes surprisingly sophisticated use of the candy colored Easter palette.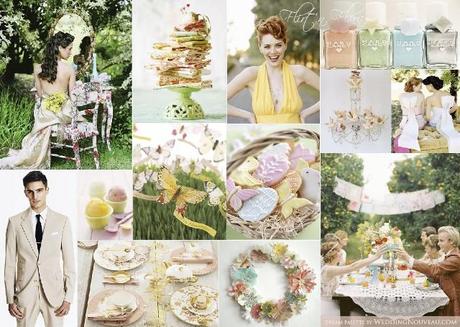 If you're looking more for advice and less for inspiration, check out this discussion board from Wedding Wire on the pluses and minuses of an Easter wedding.
Also, this Q&A on the subject from The Knot.
Want to make sure you don't accidentally schedule your wedding on a major holiday? Check out our good and not so good wedding dates for 2013 and 2014.