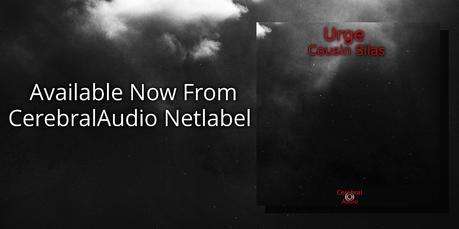 New Cousin Silas Release: Urge
Today CerebralAudio Netlabel announces a new Cousin Silas Release: Urge. With this release CerebralAudio is continuing it's mission to bring some of the strongest musicians works to the public. This release brings a new side of Cousin Silas's work to CerebralAudio. On Observations From Earth And Beyond, we explored the melodic side of Cousin Silas's ambient works, with The Sky Road we explored the more abstract side of his work. With Urge, Cousin Silas explores the dark and minimal side of ambient music.
Urge displays another side of Cousin Silas's creative potency: the ability to create dark, abstract sounds for brooding, meditative scenarios. It is a peek inside the dark conflicts of nature and the dark side of the nature of humanity. Conflicts that arise from seasonal change, to conflicts we face for our actions, and even the connection between the conflicts of nature and the state of humanity.
It seems that there is a lot of darkness around the world. Many countries are struggling with social or political darkness. While Mr. Hughes might not address these topics directly, his music seems fitting to the current moods of the world. This release seems to channeled some of that darkness into these works (at least to my ears). And yet, even with all the darkness that permeates these pieces, there is the occasional glimpses of light through the clouds.
Track Listing
Download and Listen
You can download and stream Urge from the CerebralAudio Urge release page. You can also stream Urge from the CerebralAudio YouTube channel.
About CerebralAudio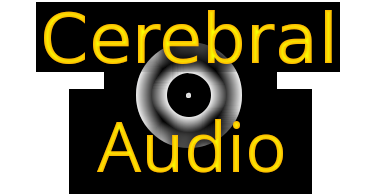 CerebralAudio Netlabel is an imprint of The CerebralRift magazine. The label launched in August, 2015 with two works by SoundChaser. CerebralAudio seeks to bring the finest musicians, writers, composers and artists together in producing recordings that stand out from the rest of the music that inundates our lives.
CerebralAudio releases recordings across all genres and styles: ambient, pop, electronic, spoken word, vocal, jazz, classical. All works are carefully selected and made available for free streaming and download. Tips and donations are accepted for artists and the label. All works are released under a Creative Commons license, check the release for the license that applies to the release.
A demo submission page and guide to the style of recordings we are looking for is in the works.
CerebralAudio: recordings that give you something to think about.