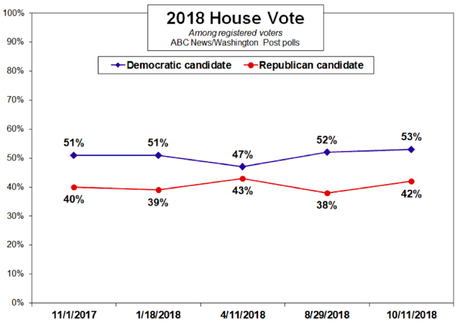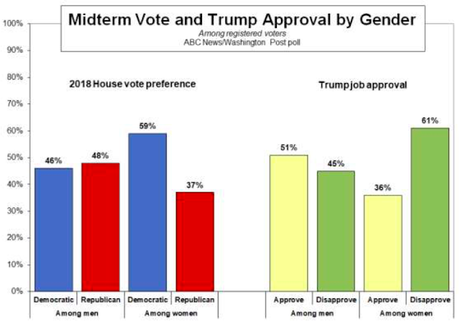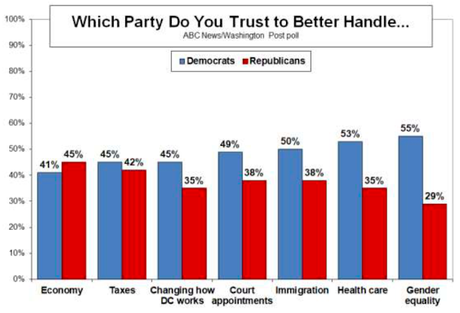 The charts above are from the newest ABC News / Washington Post Poll -- done between October 8th and 11th of a national sample of 1,144 adults, with a margin of error of 3.5 points.
It shows the Democrats still have an ii point lead in the coming congressional election -- a margin that would flip the House of Representatives to Democratic control. The biggest reason for the Democratic advantage is the gender gap. While men gives the GOP a tiny 2 point advantage, women give Democrats a huge 22 advantage. Voters also like the Democratic position on most issues.
Also favor Democrats is the increased enthusiasm among voters (see chart below). While enthusiasm is up among all groups, it is up substantially more among groups favoring Democrats.