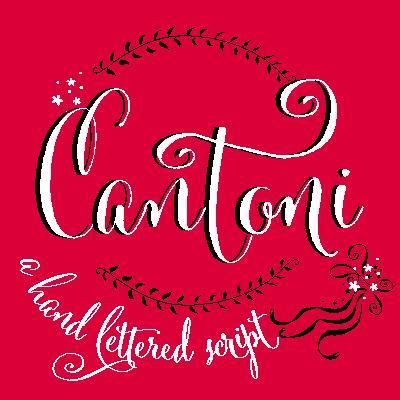 The day is almost here when my new Cantoni font will go "live" on Myfonts.com.
Some time next week is the anticipated date.
I'll be sure to let you know as soon as I do!
In the meantime, allow me to introduce you to the newest baby in the family….Cantoni !
She was a labor of love and I'm proud to show her off.
The Cantoni font is named after my large Italian family including 7 siblings, 6 spouses, 14 children,
8 of which have spouses, and 15 grandchildren.
And were just getting warmed up:)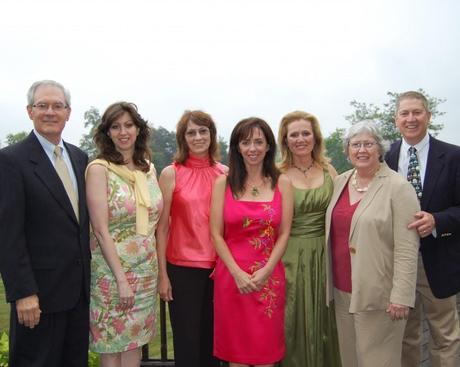 Meet the Cantoni siblings.
( left to right: Dennis, Ann, Maryann, Me, Diane, Georgina and Jim)
 The font, with it's unique variety of letters, based on my own fluid upright style of brush lettering,
reminds me of every family I know.
There are creative and conservative siblings, crazy in a good way cousins, affable aunts
and corny joke telling uncles who somehow all come together and form one cohesive unit.
In the same way, after using the Cantoni Pro's Open Type features to insert a "wild t",
begin a word with a "flashy f"
or end it with a "rambling r", the font comes to life.
The party starts.  The fun begins.
And soon they're all laughing and dancing up and down the baseline.
Like family gatherings to celebrate a special occasion, there's a palpable sense of joy
expressed through the letters and images,
not unlike the sharing of good food, memorable stories and lots of laughter.
So without further ado, I present the Cantoni font family.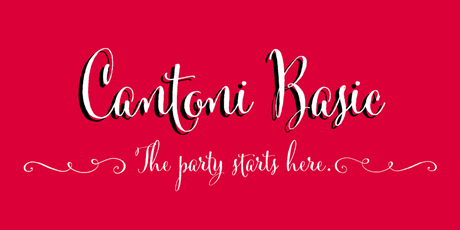 The Cantoni Basic font contains upper and lower case letters that play together well.
While it doesn't have Open Type capabilities, it does include fractions and Greek symbols.
She's easy going and sweet like the older sister who teaches you to dance when you're 9.
She's an overall good gal to have around.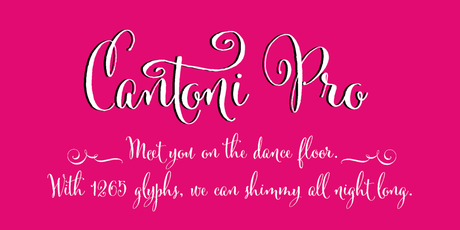 For programs that do have Open Type support  there's Cantoni Pro.
She the sibling that not only plans the best parties but she's the first and last one on the dance floor.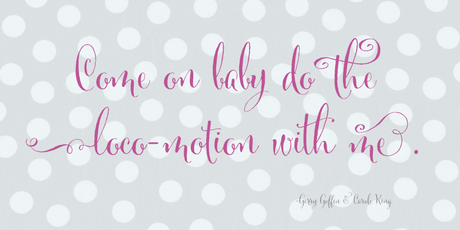 And she's not too proud to kick off her shoes and start a conga line.
Or get everyone to dance like zombies to Michael Jackson's "Thriller".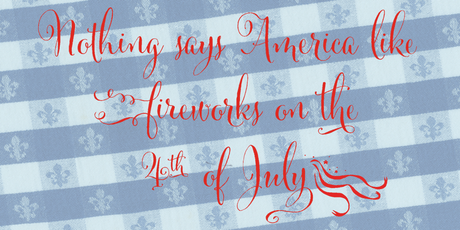 From a total of 1265 glyphs, you have the freedom to create to your heart's content.
This fun "f" above is one of my favorite lower case alternates.
Two of my siblings have patriotic birthdays, June 14 ( Flag Day) and July 5  (close enough).
If there's someone you'd like to salute with a special celebratory invitation, Cantoni Pro is ready to serve.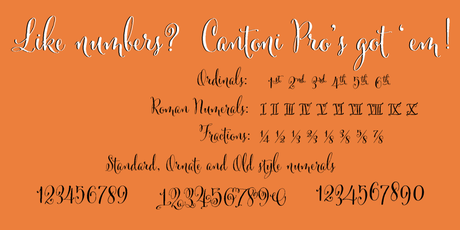 With Old Style and Ornate numbers, fractions, ordinals and Roman numerals,
 there's no equation that can't be solved.
If you're lucky like me, you have older brothers to turn to when things just aren't adding up:)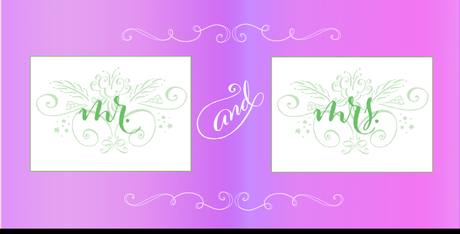 We love weddings in our family and have celebrated three in the last few years.
Cantoni Pro has a small set of ornaments and flourishes, along with fancy angled "and's"
as well as embellished ampersands included in the glyph panel.
Use them to create chair signs  and other wedding signage to celebrate the newlyweds!
In our family that could be a "Mr. & Mrs." or "Mrs. & Mrs".
We just love LOVE.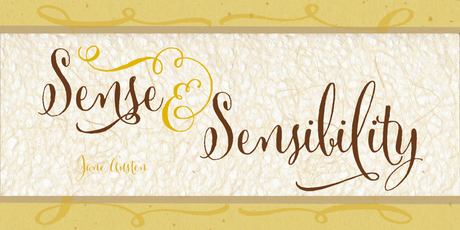 There's lots of great writers amongst the Cantoni clan and thus a shared love of reading.
So it's not surprising to find a few bibliophiles who love anything from the classics and modern mysteries
to historical and political non-fiction.  We even have a certified Jane Austen fan.
Instead of the cover of  Time Magazine, I'd be a very proud parent if I were to see my new font used in a book cover design.
Well that's a little intro to my newest addition.
I hope you like what you see so far.
I'll be bragging on her more tomorrow.
Her Ornaments, Flourishes and DIY Wedding package
add all the buttons and bows to this little bundle of joy.
If you want to check out her siblings, Belluccia and Dom Loves Mary, you can do that here.
She doesn't mind sharing the limelight.
Have a Things to do Thursday

Debi