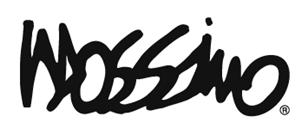 STREETWEAR BRAND MOSSIMO
SPRING SUMMER '14 COLLECTION
" />">">">">" hspace="12" class="Apple-web-attachment" />

UK DEBUT

Six themes of Roots 86, Odyssey, Animal, Vice, Botanic and Strix


RDC: Check out this new US Brand which uses the street to influence design.


Mossimo

, the US streetwear brand influenced by the concrete graffitied

beach-side hangouts of the USA, unveils its Spring Summer '14 capsule collection. The menswear collection designed specifically for Europe, presents a wide range of on-trend pieces for its UK debut in Blue Inc stores nationwide.


There are six stories which run through the collection for the first season which present the brand's US West Coast streetwear roots; modelled by brand ambassador - pop singer and MTV presenter Bluey Robinson.
The collection draws reference from music and street art with a focus on graphic prints and easy to wear casual looks. The range is comprised of 50
pieces, which includes bold graphic t-shirts, fitted denim, printed statement jumpers, snapback caps and footwear.
Prices range from £16 for t-shirts through to £35 for denims.
" />">">">">" hspace="12" class="Apple-web-attachment" />

Roots 86

 – The collection of t-shirts, sweaters, vests and denim are available in a selection of monochrome and gray colourways, with a sports luxe injection.




Odyssey

 – Inspired by space, this collection of denim, polo shirts, t-shirts and vests is available with a colourful cosmic print twist.




Animal

 – Channelling a bold leopard print, this collection of varsity jackets, jumpers, vests, t-shirts snapback caps and footwear
" />">">">">" hspace="12" class="Apple-web-attachment" />

showcases the statement vibe.




Vice

 – With a tie-dye influence, this collection is available in sweaters, t-shirts, denim and snapback caps.




Botanic 

– Featuring key colourways, this collection of all over floral infusion print is available in sweaters, vests, denim and snapback caps.


Strix 

– An all over owl print with pocket detail t-shirts, vests, polo shirts and denim.


Now available at high street and online retailer Blue Inc, the brand has successfully launched with their recent sponsorship of the 2014 NME Awards and tour, and will soon be competing as a leading streetwear brand, in the UK market.


www.mossimo.eu.com

Twitter: @MossimoEU

Facebook: /mossimoeurope