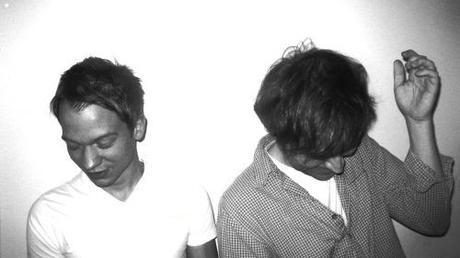 You'll be pleased to know that you are, here and now, seeing the premiere of Atlanta duo, New Animal's (@newanimalmusic), latest video for "Falling Up!"
Like a tap dripping steadily and slowly, this song and it's accompanying video will find a way to captivate your mind for at least the next few hours. With a simplistic array of thought provoking keys, a swift, walking-pace tambourine beat and the band's usual layered tenor vocals, the song lends itself to being the perfect soundtrack to a love story.
The accompanying video to "Falling Up" is littered with nostalgic light leaks, saturated imitations of slide film colors and a heavily-edited collection of video clips featuring the happenings of two best friends. With scenes ranging from light-heartedly choosing what outfit each other should wear to cruising around in a boat on a sunny day and, more controversially, picking up a couple of guys on a night out, the two are clearly painted as inseparable. The climax of the song and video subtly, yet beautifully narrates the difficult situation between the two main characters, ending in a dramatic final act.
This combination of song and video creates an addictive audiovisual array which anyone with a memory for melancholic love stories will surely enjoy. "Falling Up" is out on a two-song single, available in digital formats from Old Flame. Plus, there's a cassette edition to be released shortly — stay tuned, because only 100 will be available.