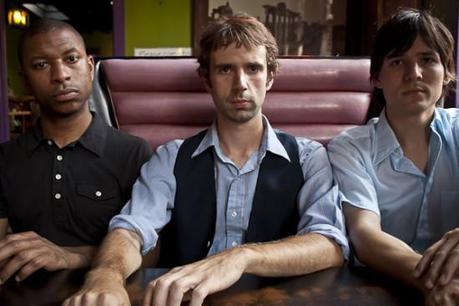 Lovesick Animal – Run Dan Run
Hailing from Charleston, SC, Run Dan Run (@rundanrunband), have been writing, recording, and touring since 2006, gaining recognition along the way for the deep lyricism and varied instrumentation that pervades their music. After releasing two albums, 2006's Basic Mechanics and 2009's 27 Coming St. EP, the band sat down last summer to begin work on their newest full length due out in January of next year. Clearly the work of a band more secure with their sound, Normal explores darker lyrical subjects and focuses on more lush song structures.
"Lovesick Animal", the first single from Normal, truly captures these thriving arrangements and breathy vocals, which give Run Dan Run their brand of casual intensity. Incorporating powerful percussion, grungy, disembodied guitars, and a muffled horn section, the track is almost reminiscent of older work from Broken Social Scene, stirring a cocktail of grounded lyricism and somewhat repetitive, catchy riffs. Punching through with additional energy, though, are accented, affected vocals that breathe life into the song's chorus and climax. Download the track for free above and be sure to check out Normal when it's released this coming January.