★★★★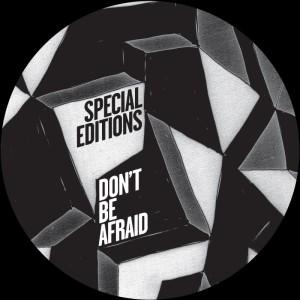 Neville Watson enjoyed a successful 2013 with the release of his debut LP Songs To Elevate Pure Hearts back in May. He tied up the year with this three-track EP on the Don't Be Afraid imprint  for their Special Editions releases based around the more straightforward club cuts.
We begin with the hazy percussion of 'Crossing The I''s, where snare rolls steer into a filtered throb of bass, acid and fazing pads, making for a driving, late-night listen.
'Wired' follows suit: scattered hats and deep toms lend the sunken synth an infectious repetition, Neville's melodies both tough and mesmerising.
The EP's title track is anything but 'hot & heavy', instead warm and light, the spacious number reminds us why his debut album was such a success. A string-led number with conga percussion and reverbed vocal chops is rich and downtempo, easing you down after the EP's initial intensity.
By Jonathan Hill