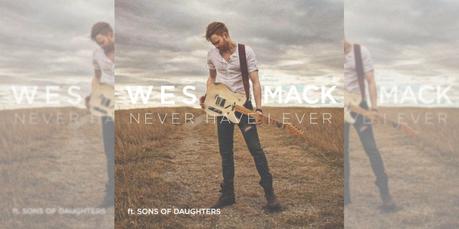 Wes Mack is a busy dude. He's got a new movie in theatres now (Cold Pursuit), and he just dropped his brand new single, Never Have I Ever, featuring Sons of Daughters.
We caught up with Wes last week by phone while he was in New York City to talk about the new song, juggling his multi-pronged career, and what's coming next from him. There was a lot to catch up on. It's been just over a year since we last got to sit down with the Calgary native to talk, and he has certainly been busy in that time.
Related: House On Fire - Wes Mack Interview & 5 Quick Questions
Wes told us that by the time we sat down together in Toronto last January, he'd wrapped filming on Cold Pursuit, so that was mostly out of the way. And since then, it's been mostly music on his mind. We talked about the writing (and then recording) of Never Have I Ever, which happened a couple of years ago with David Borys and Jimmy Thow of Sons of Daughters as his co-writers.
The end result is something completely different than what it almost was. Never Have I Ever had been recorded. It was done. But Wes came back to it with the feeling that it needed to be re-cut and changed.
He told us that the re-recording of the song happened very organically for him. He was able to pull in some guys that he loves to play with and create what he describes as a "vibe-y, Fleetwood Mac-y sounding kind of track", which then lead him to the idea of featuring another artist on the song. And after talking to Jimmy about it, the Sons of Daughters connection became clear as the perfect fit.
Together, Wes, Jimmy and Chrystal Leigh's voices are a great combination. The song allows for Chrystal and Jimmy to add a little something special to Wes's vocals. And when we add this to increased exposure to tracks like What If We Stay, Ain't Gonna Be Lonely Long, and Can't Find Love In A Bar, you should be able to see why we think 2019 is going to be a breakout year for Sons of Daughters!
This slideshow requires JavaScript.
With Never Have I Ever leading the way, Wes says there's more music coming in 2019. The finishing touches need to be put on an album that we can't wait to hear and will act as the official follow-up to 2015's Edge Of The Storm. We didn't ask if 2018 singles, House ON Fire and PBR State Of Mind will be included on the new record, but we hope so.
Note: We can't take credit for anything, but in January 2018 we asked Wes if he was into the idea of joining the DC TV universe (or re-joining if you count his run as Icicle on Smallville), and he told us that it was something that would be really cool if it came up and he could make it work. And then, it happened, and Wes played Red, an over-the-top leprechaun on DC's Legends of Tomorrow. As we said, there's no credit for us to take, but we worked with Wes to put it out into the universe!
As a singer, songwriter, producer, video director, and actor (and probably other gigs we're forgetting), Wes Mack always ends up with lots to do. What has been consistent throughout his career, is the quality that he does it all with. Whether you've been listening to his songs, watching the music videos he's directed (Jess Moskaluke's Camouflage, many of his own), or seeing him on TV (Smallville, DC's Legends of Tomorrow, Heartland, iZombie) and in movies (Cold Pursuit, Power Rangers), you're taking in quality product. We fully expect that to continue with his new album.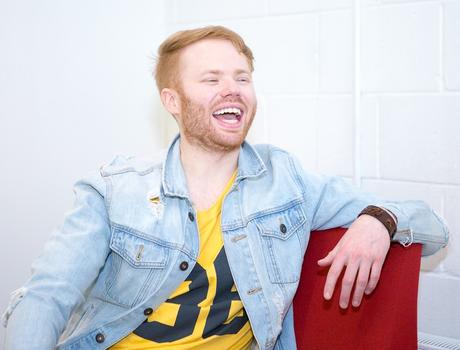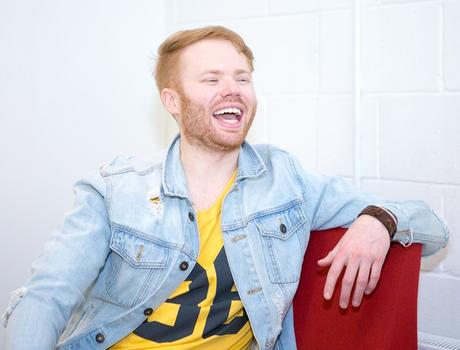 Wes Mack, Toronto, January 2018 📸 Trish Cassling
While we were on the phone we asked Wes if he wanted to take a second to gloat about his Calgary Flames sitting in first place in the NHL's Western Conference (at the time of this post they're tied with Winnipeg and San Jose). And in the most humble of replies, Mack told us that he didn't need to gloat, but that it's really cool to see them playing well, winning, and getting some attention from around the league. He talked about the lean years in the 90s when the team wasn't good and tried to frame it as a youth movement, and we could hear the smile on his face when he talked about now, and the recognition that the team is earning. And the winning they're doing!
2019 sounds like it's going to keep being packed for Wes Mack. He's got a radio tour coming up to promote Never Have I Ever, he'll finish the album and release it, and hopefully, we'll have the chance to see him up on stage in front of country music crowds.
While we had Wes, we played a round of 5 Quick Questions. Hit play and learn a little more about Wes Mack, his go-to road trip album, his dream tour partners, and more!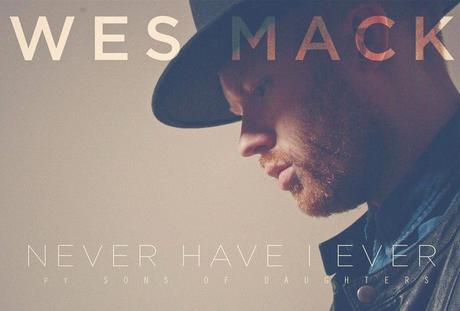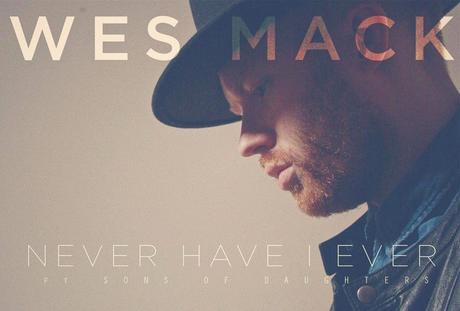 Throughout our half hour call with Wes, we were reminded of how great a dude he is, how humble he is, and how much fun we have even when we're catching up from 500 miles away. Big thanks to him for taking the time, we can't wait to catch up again to talk about the new album and whatever else comes next!