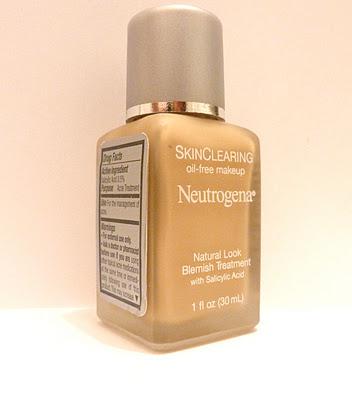 For some time now I have been aware that Neutrogena do a foundation/concealer range however I have been unable to purchase in any stores in the UK. A week or so a go I was reading Christines blog which you can view here, and she had purchased from a seller on eBay so I searched and searched and came across a seller I felt was genuine and had great reviews and ended up purchasing the Neutrogena Skin Clearing Foundation. The seller details can be found here.
i as a little wary about purchasing foundation online, mainly as you are unable to judge the color correctly, however with this in mind I went for it and chose 'Golden Ivory' which I believe is a couple of shades off the lightest available. Luckily this actually turned out to be my perfect shade so I was very impressed to start with.In terms of the packaging, this is simple and clean looking as with most of Neutrogena products. The foundation itself comes in a glass bottle with a screw top, unfortunately there is not a pump dispenser although this did not really bother me, but probably will as I get to nearer the bottom as given that it is a glass bottle with a narrow top I suspect there will be some wasted product :(. What Neutrogena says...

- Natural Looking, never heavy
- Controls shine
- Clears and helps prevent breakouts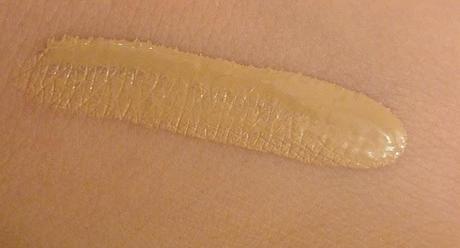 It looks slight orange in the photo, but this is just poor lighting.The active ingredient in this is Salicylic Acid which is well known for its anti-acne treatment benefits. I was expecting this to be a 'heavy' foundation yet it was actually quite light but also gave just enough coverage without looking 'caked on'. I have only used this once and I expected to see flakiness as I do tend to get oily skin with dry tendencies yet I did not have any issue with this at all which surprised me. I am assuming that used every day this could become drying but as long as you moisturise well and cleanse it off every evening I can't see there being an issue.Have you ever tried Neutrogena makeup and if so what did you think? 
Small disclaimer - items bought but by me for review purposes for the benefit of my readers and subscribers. All thoughts and opinions are my own.