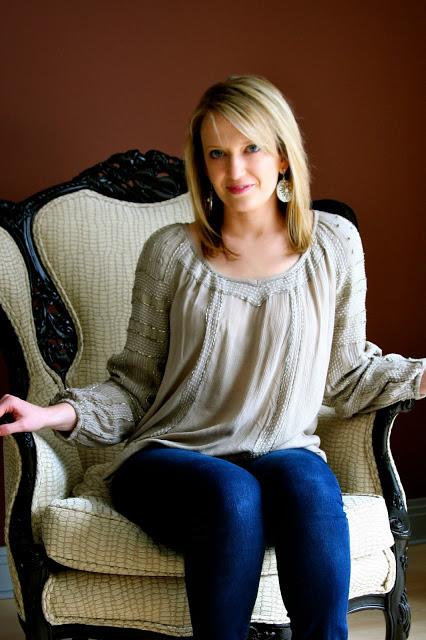 What I'm wearing: Free People blouse and jeans, vintage earrings
I'm desperate for spring to start. February is historically a brutal month in Chicago. Winter is at its harshest, the holiday season is long gone, and the signs of spring are nowhere in sight. I'm happy this is the last day of this dreadful month. 
As March begins, getting dressed each day becomes tricky in Chicago. You want to embrace all of the adorable spring florals and pastels that stores are showing yet, there snow and ice are still on the ground. What's a girl to do? My answer: I bring out pretty neutrals, like this Free People blouse. Neutrals manage to capture the essence of both winter and spring. Camels, ivory, white and gray are my personal favorites, and will be dominating my clothing choices over the next few weeks.