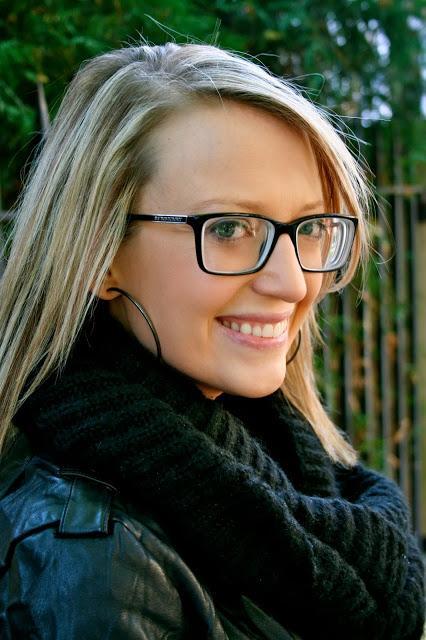 What I'm wearing: Burberry glasses
I've been blind as a bat since the third grade. I was a bit of a story teller as a child, so my parents initially ignored my visual complaints, assuming it was yet another cry for attention. Fourth grade was when I was prescribed my first pair of glasses. Like most children of that age, I was thrilled at the idea of wearing them. They were a plastic framed, robin's egg blue, confetti sprinkled nightmare. The novelty of wearing them faded fast. Soon after came my first pair of wire- rimmed frames. Oh those looked real special, especially when I broke the end piece and my father decided to "fix" my glasses himself by soldering them back together. Another brilliant idea of his was that I should get prescription sports goggles-

à la

Horace Grant, for all you Chicago Bulls fans. To which I thought "Not happening! I'd like a boyfriend sometime this century!" I was already tragically awkward, but wearing goggles when I played sports would have taken it to another level. Just when I thought it couldn't get worse, the nose pad fell off, and scratched my nose up so badly that it broke the skin. I was an adolescent, four-eyed train wreck. Thankfully in eighth grade I jumped ship to contact lenses. Up until recently that is all I wore (aside from the five minutes before I went to sleep).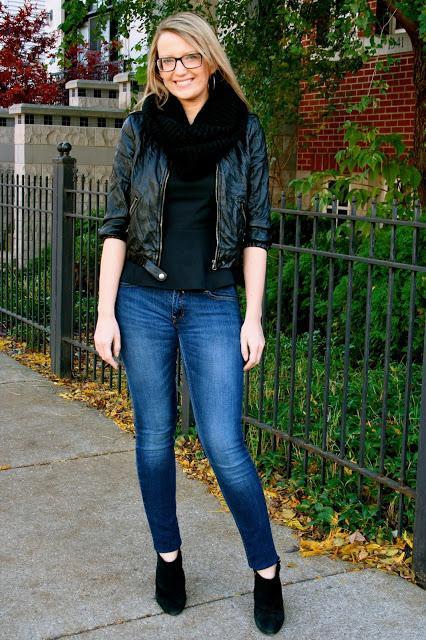 What else I'm wearing: Urban Outfitters infinity scarf (similar), F21 jacket (similar), Express peplum top (similar), Zara jeans, Dolce Vita booties (similar)
Lately though I've started to fall back in love with wearing glasses, and think of them as a very chic and sort of fun accessory. Eyeglass designers have truly embraced the geek trend and offer endless choices to frame any face. Many online companies like Warby Parker and BonLook offer fashion forward specs for affordable prices, and will even send you sample pairs to try before you buy.  Take a looksie at some styles that I personally love!
Linked with Fab Favorites, Fashion Informat