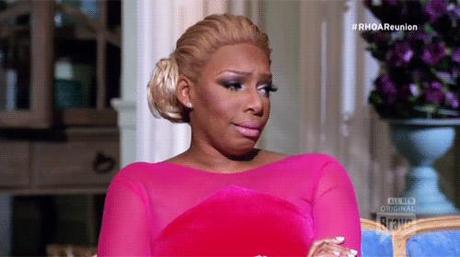 It seems like NeNe and Cynthia are no longer friends with one another. But honestly I saw this coming last season. NeNe has something nice nasty to say to Cynthia about her blow in the wind personality.After last night's show aired, 'The New Normal' actress shared: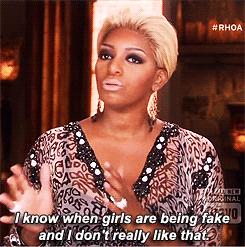 "AS HOPEFUL AS I WAS 4 US 2 BE LIFE FRIENDS I'AM NOT SURPRISED OUR FRIENDSHIP HAS ENDED & IT TRULY SADDEN ME! REALITY FRIENDSHIPS NEVER LAST ANYWAY SO HOW FOOLISH WAS I TO THINK I HAD MADE SOMETHING SPECIAL! IT'S AMAZING WHAT PEOPLE R WILLING 2 DO 4 THE LOVE OF MONEY, RELEVANCY & 2 STAY ON TV.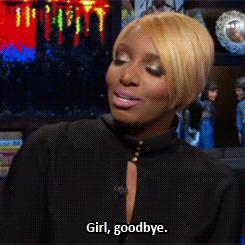 WITH CYNTHIA'S SELL OUT PERSONALITY & BLOW WITH THE WIND PERSONA I KNEW IT WAS ONLY A MATTER OF TIME! IT'S ALWAYS THE ONES THAT R THE CLOSEST TO U THAT WILL TURN ON U! I WAS TOTALLY BLINDSIDED BY ALL THIS! YES I SAID PETER WAS ACTING LIKE A BIOTCH N EARLY OCTOBER OF LAST YEAR & I HAVE APOLOGIZED NUMEROUS TIMES 4 IT!CYNTHIA & PETER ACCEPTED MY APOLOGY & WE SIMPLY MOVED ON!
YES MOVED ON 2 TALKIN, TRAVELING & TEXTING SEVERAL TIMES A DAY AS WE ALWAYS DID! THE 4 OF US WENT 2 DINNER, CYNTHIA HOSTED MY CURVY GIRLS MODEL CALL @ BAR ONE & PETER WAS THERE 2 HELP OUT! THEY WERE @ THE HOSPITAL WITH ME, THEY SPENT THANKSGIVING @ MY HOME, WE CELEBRATED NEW YEARS EVE TOGETHER N VEGAS, WE WERE HANGING OUT TOGETHER DURING FASHION WEEK! SHE ATTENDED THE RED DRESS HEART TRUTH FASHION SHOW WITH ME & MICHAEL COSTELLO'S FASHION SHOW, WE CELEBRATED HER AN EARLY BIRTHDAY BRUNCH IN NYC @ LAVO!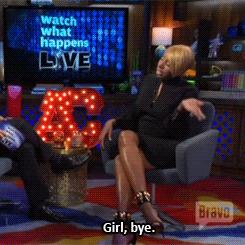 WHEN THE EPISODE AIRED 4 ALL 2 SEE & TWITTER-VERSE HAD THEIR SAY I GUESS SHE CHANGED HER MIND & DECIDED SHE NEEDED 2 BE MAD NEARLY 6 MONTHS LATER!…..I KNOW U TRYIN 2 PULL THE SYMPATHY CARD BUT IF U WERE SUCH A GOOD FRIEND? Y DIDNT U PULL ME ASIDE & TALK 2 ME ABT HOW U WERE FEELING INSTEAD OF DICING OUR FRIENDSHIP UP N FRONT OF A BUNCH OF PEOPLE WHO DONT CARE! SURELY I'AM WORTHY OF THAT CONSIDERING I HAVE CARRIED U ON MY BACK!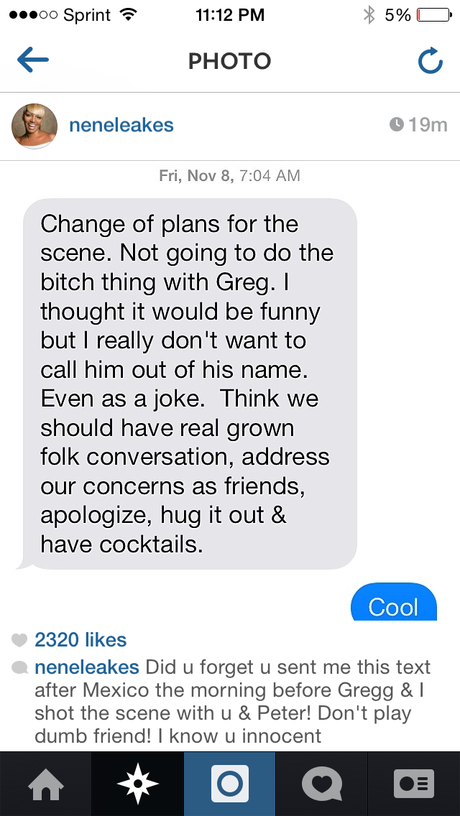 I CAN ADMIT WHEN SOMETHING HURTS THE SAME WAY I CAN APOLOGIZE WHEN I'AM WRONG BUT HEY WHO CARES ABT A STUPID FRIENDSHIP WHEN U NEED 2 SECURE ANOTHER SEASON ON THE SHOW! 
THE SADDEST THING ABT BETRAYAL IS THAT IT NEVER COMES FROM THE ENEMY! 4 THE RECORD I DONT HATE U! I JUST HATE U TURNED INTO EVERYTHING U SAID U WOULD NEVER BE! GOOD BYE FRIEND!….PS: IF U OR ANYONE ELSE THINKS THE DEMISE OF OUR FRIENDSHIP IS YOUR STORY LINE 4 SEASON 7, THINK AGAIN FLIP FLOPPER"