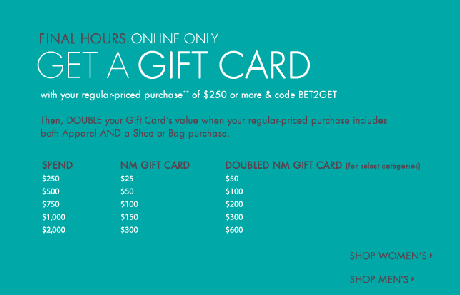 Now through September 23rd, with promo code: FRIEND, you will receive
30% off your entire purchase.  Print out your coupon to use in stores.
ALso, when you buy more than $250 in full-priced merchandise, and buy
a gift card as well, the gift card's value will be doubled when you
use code: BET2GET (this offer expires 9/19).  What a great holiday
present.