Hey Eric & Sookie Lovers!

Good news! The neighborhood feud between Alan Ball and Quentin Tarantino has been resolved!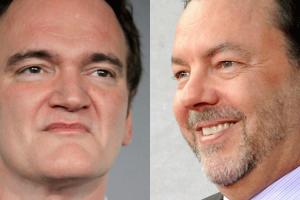 It was reported right
here
a few weeks ago that
Quentin Tarantino
hired celebrity lawyers to resolve the ongoing saga with his neighbour
Alan Ball
and his very loud birds.
Quentin claimed that the noise was so distracting he suffered from writer's block.  We are happy to say that the issue has been resolved!
Both parties are keeping quiet to what settlement they have reached.  We think that AB promised Quentin a life time supply of synthetic blood and maybe a opportunity to play a vampire.
SOURCE
What do you think they agreed to?