I was supposed to go explore Park Slope today with my friend. Instead, I'm doing laundry, relaxing and feeling generally unwell at my apartment. Not fun. Then again, it is nice to be home in theory. I love my neighborhood but it's a trek to get to for the majority of my friends so I usually find myself downtown or in another borough on work nights and weekends. Unless, of course, I'm hosting friends or family, which I'm lucky enough to do often.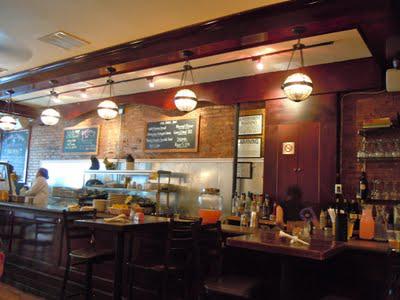 My absolutely favorite brunch spot that is conveniently located a mere block and a half from me is Yorkville Crêperie. On weekends, they offer not just mimosas, but make-your-own mimosas which allows for economical sharing across the table. On weekdays, (Tuesdays, in particular) they offer bottles of wine for 50% off. And each and every day they serve crêpes, amazing ones, as sweet or as savory as you choose. I always struggle between ordering the Country crêpe (strawberry, banana, and nutella) or Spartan crêpe (spinach, ricotta, and fried egg).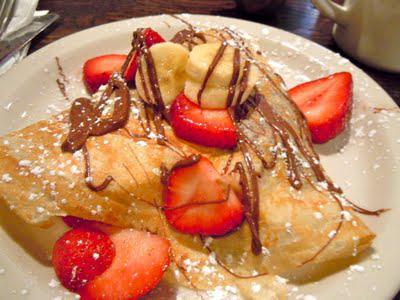 For Thai, I venture to (or order in, as my roommates do) Land Thai. They don't serve the most authentic Thai cuisine, but they do put a creatively delicious twist on it. I love the Wok Cashew Nut with Shrimp. Speaking of seafood, whenever I want to relive the magic that is a Maine lobster roll, I visit 
Luke's Lobster. As far as great sushi is concerned, I still have some searching to do. But, a
t least I know where to go for the best margherita pizza: 
Gotham Pizza
.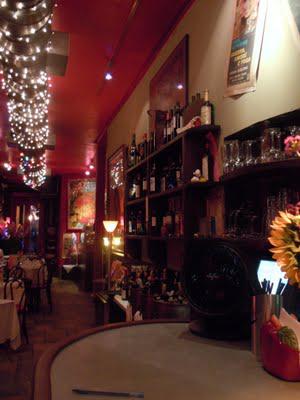 My roommate, Catherine, and I often meet at Vespa Restaurant for a glass of wine on their garden patio. We can never resist ordering their tasting of cherry tomato, basil and ricotta fresca. It is incredible. As is their warm pear tart. In bad weather, however, I'd suggest 
Heidi's House by the Side of the Road. My friend, Ryan, and I met there for glasses of wine last week. It is the most friendly and unpretentious wine bar I've ever been to, and, their tuna tartare is beyond fresh.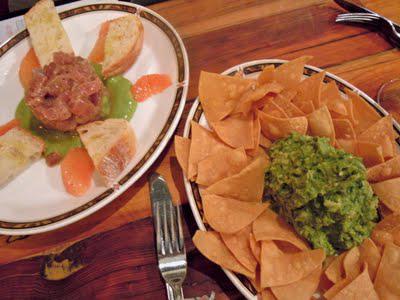 When I seek more health-focused food, as I often do, I take a walk down to the Green Bean Cafe for a fantastic sandwich, smoothie, juice, or salad bar creation. In other words, if it weren't for the fact that I don't have any quality ice cream or gelato in my neighborhood, I doubt I could ever be convinced to leave at all...