Option 1 from Asos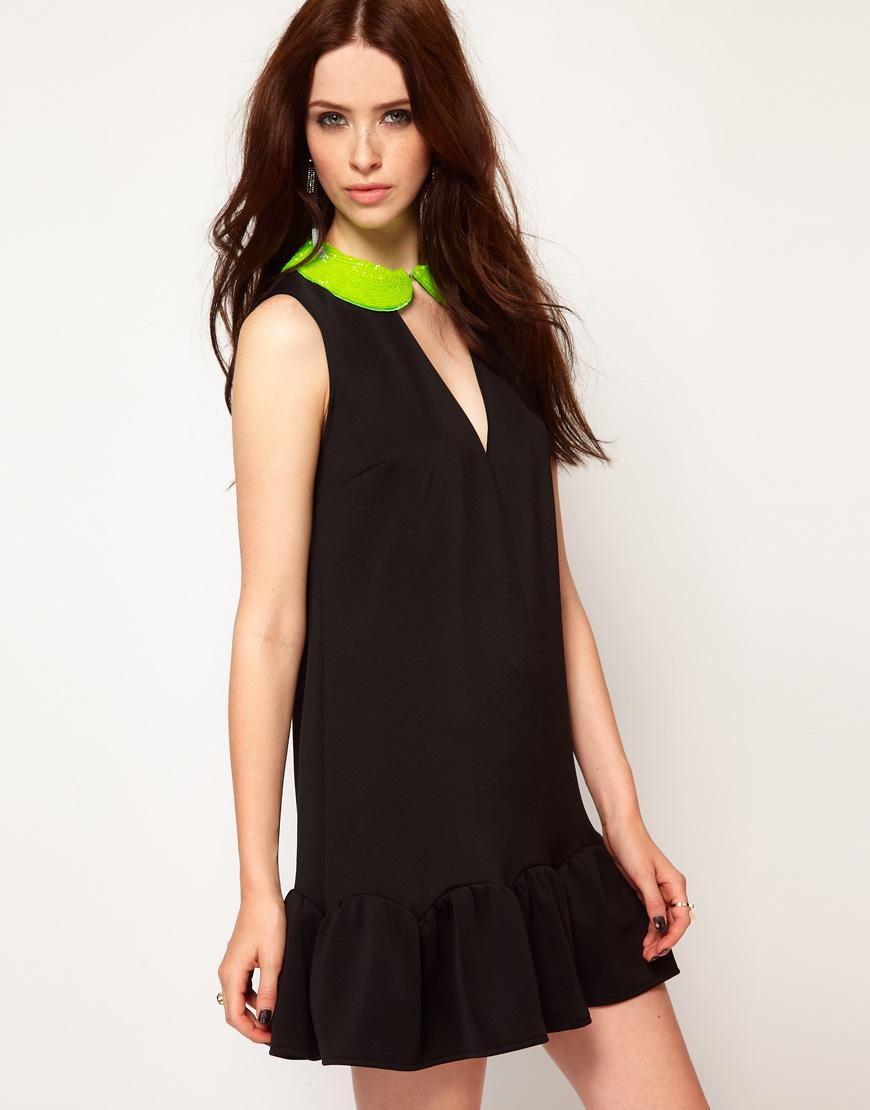 Love the drop waist  and neon built in collar necklace! 
Option 2 from Brandy Melville & Bauble Bar.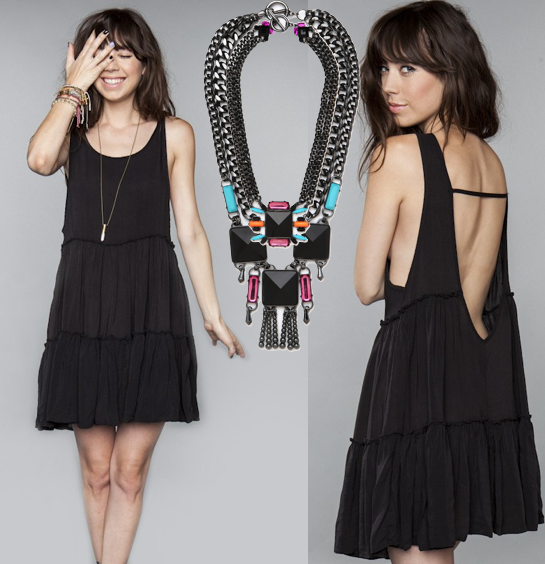 I have had my eye on this dress for a long time now, its so cheap I don't know I haven't just gotten it already. Because of it's great price and simple front I was thinking of doing this combo...1 & 2. I mean they seriously rocked it so I figured I could too? As I made this little collage up I kinda realized this option is kinda winning in my book. 
Option 3 from Rent The Runway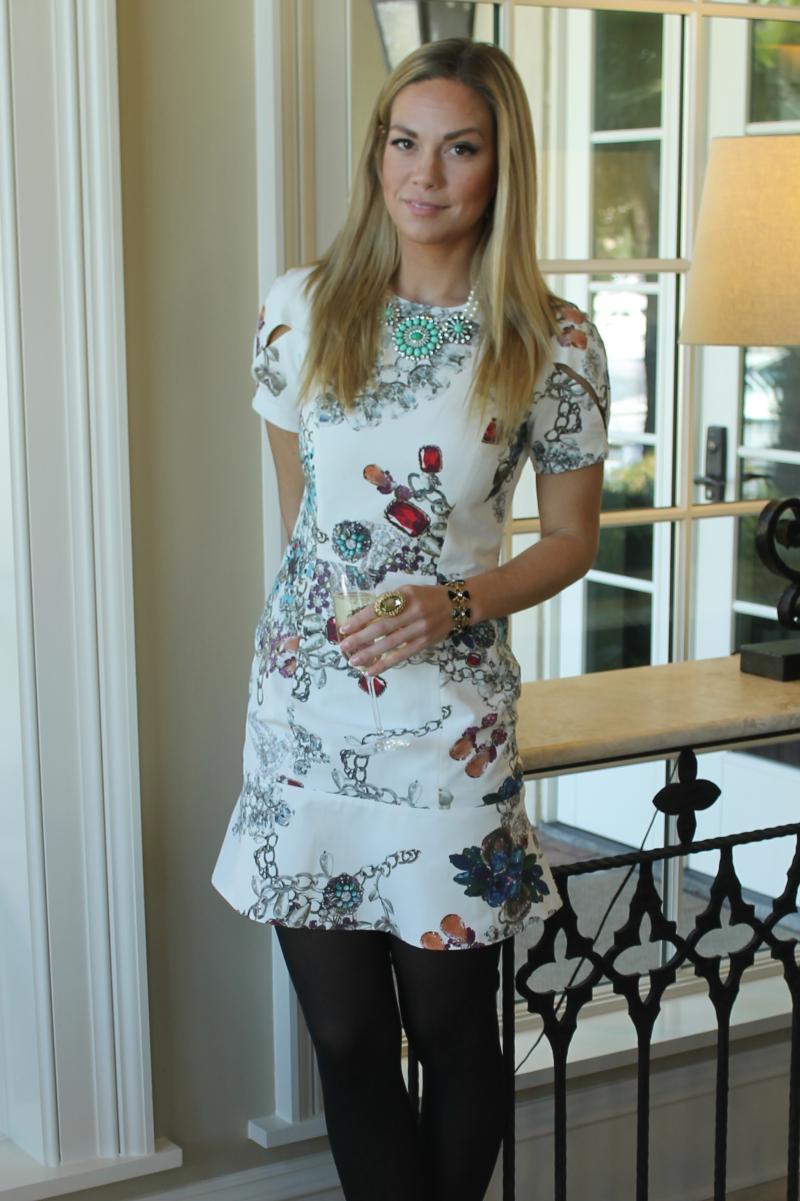 Talk about out my comfort zone! I have just always had a soft print for this dress. Not quite sure I would look as good as B Soup though...there is just something about it that I feel could only really work for an event like new years eve! 
What do y'all think?