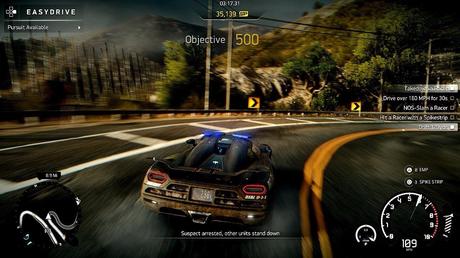 Need for Speed: Rivals is native 1080p across both Xbox One and PlayStation 4 in case you were worried, according to Digital Foundry.
This was achieved by Ghost Games who used the new Frostbite 3 engine to develop the racer.
Craig Sullivan, creative director at Ghost said each system has its own challenges, and said to ask him again in "two years" which console is easier to develop games on.
"Right now, the console's aren't even out, and people are trying to say this about development and that about development," he said. "The thing is they're both very different to develop for, and they both have their quirks, and I'm sure they will both be reviewed side by side and people will put our game side by side on both platforms – I know Battlefield's getting a lot of that.
"For the first wave of launch software, I think people who are saying it's particularly easy or particularly hard on one, it changes depending on the game and depending on the engine. I don't think you can say this one is better than that one, because I don't think we know enough about them yet to be honest."
Need for Speed: Rivals is a launch title on both systems.