Comparing real-life photos with one's created in the game engine, Bryn Alban the Vehicle Art Director at Ghost Games wrote a lengthy blog post at Speedhunters.com explaining the amount of work that goes into designing the vehicles of this game.
This is an artwork photo featuring a real world scene and another with the same scene recreated in the game render engine. Try and see if you can find which one's real and which one's from the game.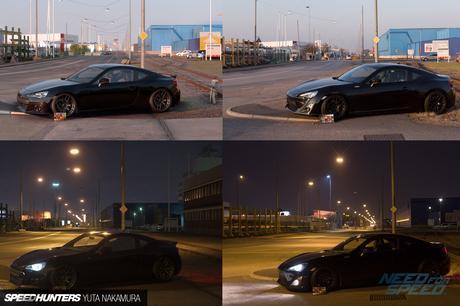 (click to enlarge)
Ready to give up? Well, the photo on the left is the one created in the game engine. Photo on the right is the real photo.
"The key to good artwork is good reference. With the amount of real-world customization that we are taking on board this time around, good reference was going to be more important than ever," says Alban. "This was no small feat for us this time around as we wanted to give you, the player, a real depth of customization. From changing full body kits down to which exhausts you wanted, or whether you want stretched tyres on your rims or small canards on your bumpers."
Rain Effects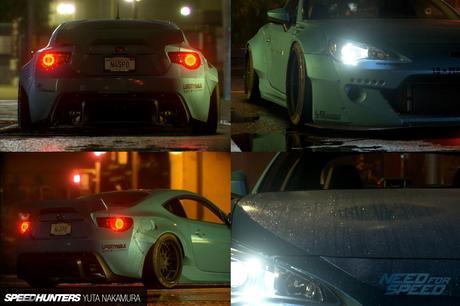 (click to enlarge)
Looks like this reboot will certainly bring back Need For Speed back in a whole new level. We'll be able to see more before the game heads out in November.
(All images, trademarks shown on this post are the property of their respective owners)
Follow @nrjperera – Roshan Jerad Perera