Not that I would ever think of applying there…
Planned Parenthood Federation of America National Office
New York, NY or Washington, DC
Senior Writer/Editor
The Senior Writer/Editor is responsible for ensuring that a large volume of written content advances Planned Parenthood's mission and enhances the organization's profile. The Senior Writer/Editor drafts or edits reports, op-ed pieces, guest articles, memos, partnership proposals, and other materials that inform, engage, and persuade key audiences. The Senior Writer/Editor reports to the Managing Director of Communications in Washington, DC, while working closely with the Vice President of Communications in New York.
 Responsibilities include:
Identifies content that would advance PPFA's strategic goals, and then drafts it (such as issue-based reports, op-ed pieces, etc).
Drafts content as assigned (reports, op-ed pieces, etc).
Manages workflow independently and sets realistic deadlines that account for additional review from multiple stakeholders.
Identifies research to include in written material and conducts the research or manages other staff to conduct it.
Reviews large volume of material produced by other staff, particularly the Media Relations team (press releases, op-ed pieces, memos, etc), and edits it for content (clarity, consistency, and effectiveness). In some cases, rewrites material under tight deadlines.
Works across divisions and functions to ensure that written material from Communications reflects the organization's positions and strategies well.
Manages and contributes to other projects as needed.
POSITION SCOPE
Responsible for writing or reviewing a large volume and variety of material. Makes strategic recommendations about new content to create. Takes direction from multiple sources. The position does not supervise staff, but will have access to research staff and copy editing support.
POSITION REQUIREMENTS
10+ years of experience both writing and editing, at least some of which must be for advocacy purposes. Experience in media relations writing (press releases, op-eds, etc) essential. Must be able to manage a large volume of short- and long-term projects and collaborate well across functions.
Planned Parenthood of America is an equal opportunity employer and is committed to maintaining a non-discriminatory work environment. Planned Parenthood Federation of America is committed to creating a dynamic work environment that values diversity and inclusion, respect and integrity, customer focus, and innovation.
Planned Parenthood is a trusted health care provider, an informed educator, a passionate advocate, and a global partner. Planned Parenthood delivers vital reproductive health care, sex education, and information to millions of women, men, and young people worldwide.
For nearly 100 years, we've worked to improve women's health, prevent unintended pregnancies, and advance the ability of individuals and families to make informed and responsible choices.
Our dedicated staff, volunteers, and interns serve communities nationwide every day. The staff at our national offices in New York and Washington, DC help ensure that everyone has access to the sexual and reproductive health and education services provided by the nearly 800 Planned Parenthood affiliate health centers across the country.
Be part of the diverse and highly respected Planned Parenthood family. Work hand in hand with like-minded individuals in an environment built on collaboration, open communication, and mutual respect.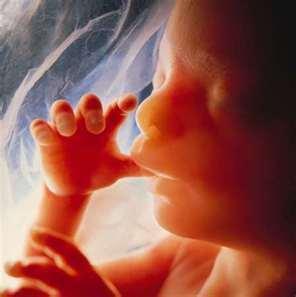 Only one thing missing in this advertisement – ABORTION business.
DCG