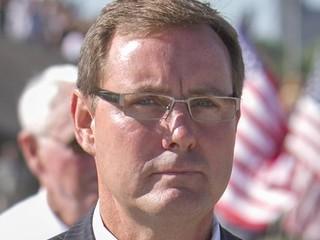 Rick Sheehy
Nebraska's Republican lieutenant governor stepped down over the weekend in the wake of press reports that he had engaged in multiple extramarital affairs.
Rick Sheehy had been seen as the front-runner in the state's 2014 gubernatorial race. Now, it looks like his hopes for the governor's mansion are dashed, and his political career might be over.
The Sheehy saga is the latest in
a long line of stories
that involve breath-taking hypocrisy and arrogance among "family values" conservatives. It also might serve as a wake-up call for the Riley wing of the Alabama Republican Party, which is about to see several of its prominent members unmasked for extramarital escapades.
That process already has started with our reports about Rob Riley, the son of former Governor Bob Riley, having an affair with lobbyist Liberty Duke. Rob Riley heads the Riley Jackson law firm in the Birmingham suburb of Homewood, but he is best known as a campaign manager, fund-raiser and adviser for his father's campaigns, dating to the mid 1990s.
Rob Riley's affair with Liberty Duke produced sordid complications that dwarf anything being reported so far in the Rick Sheehy scandal--and we will be providing those details in a series of upcoming posts. But Rob Riley is not the only Alabama GOPer to prove that he does not take marital vows seriously.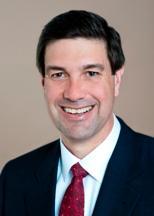 Rob Riley
Another prominent member of Team Riley, a current officeholder, is about to be unmasked for touting one kind of values in public while practicing a different sort of values in private. We also are about to learn that Liberty Duke is not the only female Alabama Republican to prove that her "family values" leave something to be desired.
Why do so many Republicans seem to think they can get away with moral bankruptcy? Why do they think that regular citizens won't eventually see through them?
We don't have the answers to those questions, but the Rick Sheehy story is a classic in a burgeoning genre of Republican sleaze. How did a rising star in Nebraska's GOP circles step in doo-doo? This is from a report in the
Omaha World-Herald
:
Lt. Gov. Rick Sheehy was a road warrior in his job, driving thousands of miles across the state to deliver speeches and cut ribbons. 
But a monthlong investigation by The World-Herald uncovered a secret life during that travel, involving 2,300 phone calls to four women, other than his wife, during the past four years. 
Sheehy, who served eight years in his post, resigned abruptly Saturday after the newspaper contacted him Friday about the calls, made on a state-issued cell phone.
The newspaper filed a public-records request for information about Sheehy's use of a state-issued cell phone. What did the records reveal?
The investigation showed that many of the calls to the four women involved long conversations in the middle of the night. . . .
The four women Sheehy called regularly include two former elected officials widely known in their communities. One of the women, a Bellevue doctor and former City Council member there, said she had a four-year affair with the lieutenant governor. Another woman, a former school board president and Chamber of Commerce official in Holdrege, did not respond to numerous requests for an interview. 
The two other women — one living in Texas, the other in Colorado — told the newspaper that their late-night calls were not sexual in nature.
The
Lincoln Journal Star
provides more details on
how the Sheehy scandal came to light
: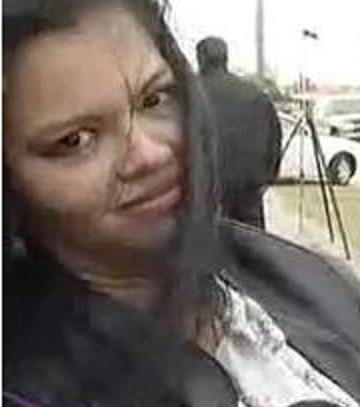 Liberty Duke
A formal request for Sheehy's state cellphone and land line records first came in mid-December from the Omaha World-Herald.
A request also was made for email correspondence between Sheehy and (Dr. Theresa) Hatcher and Sheehy and Michele Ehresman, a former director of the Holdrege Area Chamber of Commerce. 
The records show, for example, Sheehy made or received 73 calls to and from a Holdrege area cellphone, some late in the evening, on 10 days in January 2012.
The thought that cell-phone records might surface must never have occurred to Rick Sheehy. In Alabama, Rob Riley must have figured that word of his dalliance with Liberty Duke never would get around. And now we learn that one of Rob Riley's cohorts in the family political machine must have held similar delusions.
Some Republicans--whether they are in the Midwest, the South, or elsewhere--never learn.