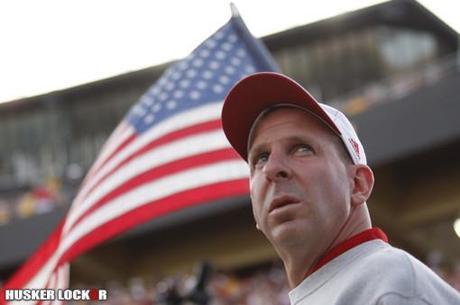 By Brian Towle
The Big 10 schedule is finally here and there is massive unease with the arrival of Wisconsin week. Should there be? That depends on whom you ask. If you see the glass as half-full, you see the surprise of the offensive line's progress, the playmakers at skill positions, and the fact that while Nebraska didn't scorch the land of Laramie while beating Wyoming 38-14, the Huskers stuck to what Bo Pelini is content with on defense: Give up yards, not points.
However, if you're a glass half empty type, there are a lot of issues that you have with this team. "The secondary can't stop anyone!" you might say. "Taylor can't hit a pass!" is a likely complaint. "This team should have won 70-0 against all these teams we've played!" may sound like hyperbole, but it's not far off from what's been shouted from many a rooftop (or message board).
A recommendation: Take a moment to relax, both of you.
There are going to be good days and bad days with this team. The issues fans thought Nebraska was going to deal with before the season began didn't materialize, and the defensive staples that the Husker faithful thought would be apparent are now question marks.
The offensive line has been a bright spot with Seung Hoon Choi and Yoshi Hardrick leading the way. The four well-known running backs and receivers like Kenny Bell, Quincy Enunwa and Jamal Turner have been even better than advertised. Conversely, the secondary has been confused and seemingly lacking playmakers until last Saturday.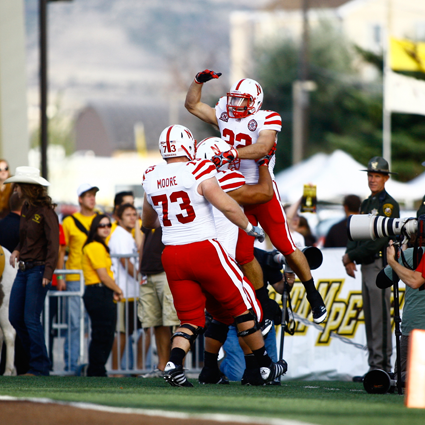 Penalties are reduced, but fumbles aren't. The biggest question mark coming into the season was Brett Maher who has turned out to be surprising stable. Taylor Martinez still hasn't provided a reason for faith in his throwing ability, but the play calling of offensive coordinator Tim Beck has put him in better situations. Fans should enjoy a 4-0 record right now.
While some are doing this, if you hadn't watched a game or knew the scores, this team would be 2-2 at best, and now, the trip to Madison to take on a seemingly unstoppable Wisconsin team is mere days away. The Badgers have run roughshod over their schedule with an ease that makes any Nebraska fan queasy. This is understandable.
However, it's always a safe bet that Bo has a trick or two up his sleeve. The maligned secondary, save for one long touchdown pass and another dropped one, didn't really play that bad against the Cowboys last Saturday, even if it wasn't a mirror image of the last two years. Russell Wilson, Montee Ball and James White will meet Jared Crick, Lavonte David and Alfonzo Dennard.
Is anyone in Wisconsin's defensive back seven as fast as Ameer Abdullah or Jamal Turner? These teams appear to be more evenly matched than even the biggest Negative Nancy can imagine. However, even if Nebraska loses in Madison, there's no reason to believe that this game won't happen in downtown Indianapolis in December.
Enjoy the ride, and realize that no matter what, every week is part of a process. Yes, even this one.
Follow Brian on Twitter: @btbowling
Follow Husker Locker on Twitter: @huskerlocker
Like us on Facebook: Official Husker Locker Page

Permanent Link to this Blog Post