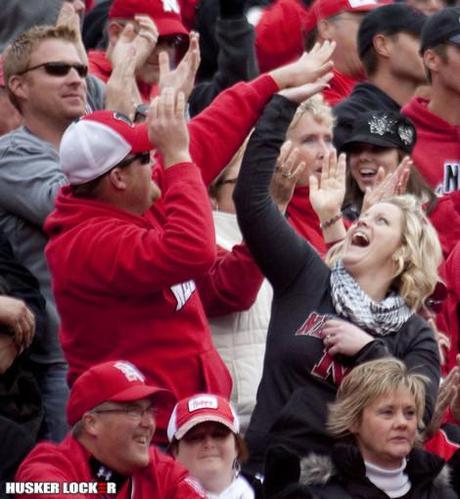 By Brian Towle
Fans toss the term around like crumpled pieces of paper that eventually find their way to the bottom of a wastebasket. A constant reminder that how things are done at the University of Nebraska are carried out differently or are unique to our state and school.
Included are: How to treat players, the media, those who to cheer for and how to adhere to it. This is "The Nebraska Way."
Somewhere along the line, one very important aspect was lost: How to win using The Nebraska Way. Saturday's 28-25 loss to a Northwestern team that had far inferior talent than the Big Red (at least on paper) was a glaring example of the issues this team has. The more maddening, almost incomprehensible, other issue is the acceptance of performances like this.
Some Nebraska fans say that a national championship wasn't a realistic goal with this team, which is fair. However, with the loss to Northwestern, we made sure that two years are still relevant to Cornhusker football history:
1999: The last time Nebraska fans bought conference championship shirts. In San Antonio, the Huskers took care of the Texas Longhorns and earned a Fiesta Bowl appearance.
2002: The last time Husker fans paid for tickets to a BCS bowl game. Even though that team was arguably undeserving of appearing in the national championship game, Nebraska was in the national spotlight.
The Nebraska Way includes excellence in player recruitment and development. Where has this gone? Ask yourself that as you see Ciante Evans whiff on defending a slant route resulting in an 81-yard touchdown scamper by the visiting team.
Ask this again as Lance Thorell is torched time after time, and wonder why players such as Corey Cooper, Courtney Osborne, or Stanley Jean-Baptiste sit on the sidelines. Using your depth to maximize your attack on offense, this is The Nebraska Way.
Where has this commitment gone? It seems a fair question to ponder as Ameer Abdullah, Jamal Turner, Braylon Heard and Aaron Green sit on the sideline as an obviously hurting Rex Burkhead gets bulldozed into a line that provided no daylight. Why is Tyler Moore not logging minutes as Yoshi Hardrick plays on a busted wheel?
The Nebraska Way also includes taking every game seriously and to strategize accordingly. To be out-schemed, out-coached, and embarrassed on your home turf by a team that quite honestly had no business being on the same field with Nebraska is simply appalling.
Don't discredit Northwestern entirely, though. Pat Fitzgerald realized that Nebraska was to be had, kept his foot on the gas pedal and did what Mike Krzyzewski's Duke basketball teams are famous for: Running plays that work until the other team proves they can stop them.
There were bright spots for Nebraska, of course. Taylor Martinez's passing was a pleasant surprise, as was the play of defensive tackle Baker Steinkuhler. However, there are no truly great performances in losses.
That's a shame, because the quarterback that several call a liability (author included) was an asset last Saturday, and his performance will be nothing but a random statistic as time rolls on.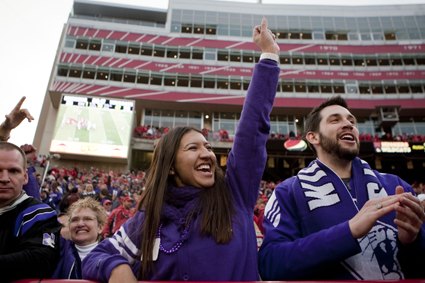 There should be rage over this loss. The defeat in Madison brought screaming, berating, and other rants to sports talk radio, message boards, and social media outlets. However, the tepid, melancholy response to this past weekend's results is wide-spread.
This, my friends and enemies, is the scariest thing of all. A sign that after years of expecting conference titles, bowl games played in January and double-digit win totals every season, the Nebraska Cornhusker fan base have come to a point where we're alright with it.
Much like we're alright with a Blackshirt "tradition" that has gone from 11 black practice jerseys hanging in lockers two weeks before the season opener to 20 being handed out come Halloween.
There was much talk about a Big Ten title in July and early August. That has changed to hoping the Capital One Bowl still is interested in a team that may get one more loss in the next three weeks. However, the feel good crowd will point out that if 2011 ends with nine wins, that result was good enough for Tom Osborne.
Tom Osborne would have made this 2011 squad realize that there cannot be a single game taken lightly. Even against a team with their sights set on the Pinstripe or TicketCity Bowl. Coach Osborne would have also taken ownership of what happened in front of 85,000-plus first and foremost.
Then there's the matter of several students demanding better or even more seating from Osborne that couldn't make a 2:30 PM kickoff or be bothered to stay around with ten minutes to go as their team needed them.
How will the Take Back Game Day movement address that little matter? Can't be beat? Won't be beat? Do they know if their team was beat in the first place?
Finally, Osborne would have realized the issues with this team over the last two years. The inability to stop dual-threat quarterbacks, an offensive line and play calling that can easily be liabilities, and the steadfast refusal to start playmakers who, while young, still give Nebraska the best chance of winning.
There's no reason to hold anything back in November. Teams that win constantly put the best 11 out on the field. Does anyone think the 1995 national championship season happens if Ahman Green is held back at all?
Imagine that happening now and you see the frustration some have with Turner, Ameer, Braylon and SJB among others riding the pine.
Welcome to the new Nebraska Way where losing games that should be afterthoughts are tolerable. Where handing out 20 Blackshirts eight games into a season, three or four losses, and a late December bowl game is considered a successful campaign. Where wins are a team effort, but losses are under-addressed, excuses are made and promptly accepted.
For the foreseeable future, get used to your surroundings, Husker fans. Take in the atmosphere, and accept it for better or worse.
Follow Brian on Twitter: @btbowling
Follow Husker Locker on Twitter: @huskerlocker
Like us on Facebook: Official Husker Locker Page

Permanent Link to this Blog Post