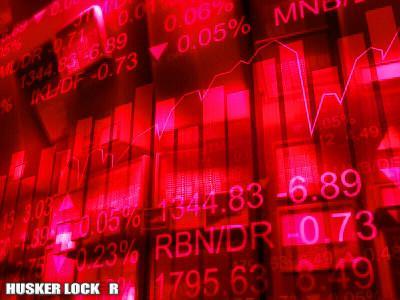 By Ryan Donohue
2011 brings a new conference and new-look Huskers, but will this season provide a bull market-style return that most Big Red backers appear to be expecting or will Nebraska again be on the downturn and running with the bears as the season ends?
Best Case Scenario:
To determine the best possible outcome for 2011, we need a definitive measure of success. For the Cornhuskers to prove that they've broken out of their recent slump, they need to bring home some new hardware. Since the Huskers' trophy cases are loaded with divisional trophies already, a conference championship is necessary to move forward as a program and winning one is a real possibility.
Ignore much of the prognostication happening this summer. Sports Illustrated is currently in love with Nebraska, so is Athlon, Lindy's and even Phil Steele. The national media always gives a few teams some summer lovin', too. Nebraska is back in the spotlight of media affection, but once the first football flies through the air on Thursday, all of that preseason love becomes irrelevant.
Nebraska enters the Big Ten at a time when it's ripe for the taking. Ohio State is gasping for air, Michigan is retooling, Penn State is short on talent and coaching stability, Michigan State is, well, Michigan State and we'll address Iowa in a moment.
The Cornhuskers are fresh off back-to-back close Big 12 championship game losses and have been hardened by the mistreatment of the Big 12. The Huskers are hungry for a fresh start and it's hard to keep the hungry kids away from the dinner table.
The offense – the scourge of 2010 – has begun its healing process. Tim Beck has injected new life into a once-stagnant unit. Taylor Martinez appears healthy, Rex Burkhead is primed for a monster season, Brandon Kinnie is proving to be the vocal leader that the receiving corps has needed for years. Bottom line: The Husker offense only need be competent.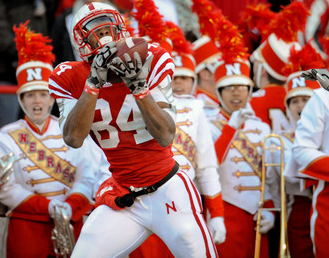 Why does the offense get more slack? Simply put: The Blackshirts. Superstars such as Jared Crick and Lavonte David dot the defensive formations. There's NFL-level talent that knows the Pelinis' schemes like the back of their hands.
This may be the best overall defense that the Pelinis have produced at Nebraska. The proof is in the pudding. Besides three pre-season All-Americans, have a look at the depth chart. The defensive line is deep; all of the linebackers are finally healthy and the secondary is stocked once again.
What are the Huskers up against? While Kirk Cousins will be at the helm, Michigan State comes into Lincoln with an inexperienced offensive line and a retooled defense. Their schedule includes a hellish stretch in October featuring Ohio State, Michigan, Wisconsin and finally Nebraska. Don't expect Sparty to rekindle last year's magic.
Iowa appears formidable. Some predictions have the Hawkeyes arriving in Lincoln with only one loss. When was the game moved up to October? Iowa can and will easily have two losses by late November and count on their field trip to Nebraska being another.
The Huskers will find themselves atop another division. This year, Nebraska finds a way to win the big game. There isn't enough bad luck for the offense to collapse yet again. Expect the Huskers fall to Wisconsin, but meet again in Indianapolis. A slugfest of a game, the championship will be close, but doesn't defense win championships? Well, Nebraska has the best in the conference.
Projected "Bull Market" regular season record: 12-1