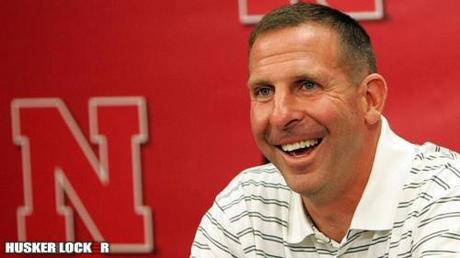 Share this story
By Erin Sorensen
- Bo Pelini announced that he will be opening up Pro Day and first day of practice to media.
- Pelini is anxious to start spring football, saying, "I like the potential of what we have coming back on defense."
- He also added, "I like the leadership, I like the potential."
- When asked about Taylor Martinez: "We watch a lot of film and watch all the things from last year. Last year, he was putting in a new offense.
There were a lot of new things for him to learn. You put a quarterback in the type of system we run, he had a lot of things on his plate and had to learn what to do. Now it's refining that."
- The status of Jamal Turner was brought up. Pelini said he knows they can move Turner to quarterback if needed to take a few snaps, but that he feels good about the quarterback position as it stands right now.
- Pelini believes Brion Carnes will have an important spring. He also believes he will bring a lot of competition to the table. "He's going to be fun to watch."
- He would not comment on defensive backs coach Terry Joseph, but did offer up one thing: "He's about as perfect a fit as you can have."
- When it comes to replacing Lavonte David, David Santos and Alonzo Whaley will get the first shot.
- On Rex Burkhead: "He's his toughest critic. I think he's anxious."
- Pelini believes the team is ready for spring football: "I like the attitude. I think our guys are hungry. I think they understand that this spring practice is important."
- "You have to be ready to live it, and that's a challenge to do it day in and day out," Pelini said.
- On his coaching style: "Every coach is different. Everybody has a different personality. I'm different than JP, I'm different than Tim (Beck). You have to coach within your personality. You have to play to your strengths and continue to work on your weaknesses."
"I don't want to surround myself with a bunch of people who are going to tell me I'm right all the time, because I'm not right all the time," Pelini said about his staff.
- Pelini confirmed that Khiry Cooper is no longer with the team and that the decision was Cooper's. He is set to graduate in May. Pelini also made it clear that the door is open if he ever wants to come back.
- Jake Cotton, Chase Rome, and Todd Peat, Jr. will most likely miss all of spring practice.
Follow Erin on Twitter: @helloerinmarie
Follow Husker Locker on Twitter: @huskerlocker
Like us on Facebook: Official Husker Locker Page
Permanent Link to this Blog Post